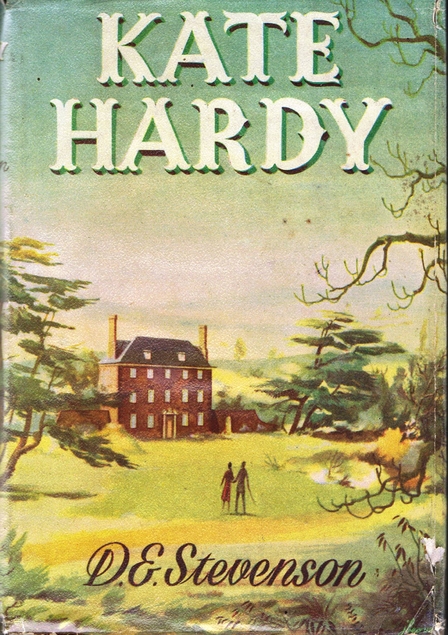 Kate Hardy by D.E. Stevenson was first published in 1947.
The ancient village of Old Quinings is full of gossip, it's rumoured that Richard Morven the owner of The Priory, an historic estate, has sold the Dower House. Richard's wife dies some years before and he sees no need to hang on to the property which has been bought by Kate Hardy, an author in search of a quiet place to write. Kate also has a flat in London but since her older widowed sister and her daughter have plonked themselves on her, with no feelings of gratitude Kate decides to leave them to it in the London flat.
D.E. Stevenson's writing remind me very much of that other Scottish author O.Douglas – minus the religion, with both of them writing about small communities and usually a young woman moving to a new neighbourhood and having to make a new home for herself amongst strangers.
However there's a bit more to Kate Hardy which deals with the snobbery and jealousy that some returning soldiers had to put up with when they came back from World War 2 – hoping to just pick up their lives where they were prior to joining the armed forces. It's a bit of social history and an enjoyable read.
I read this one for the Read Scotland 2016 Challenge.