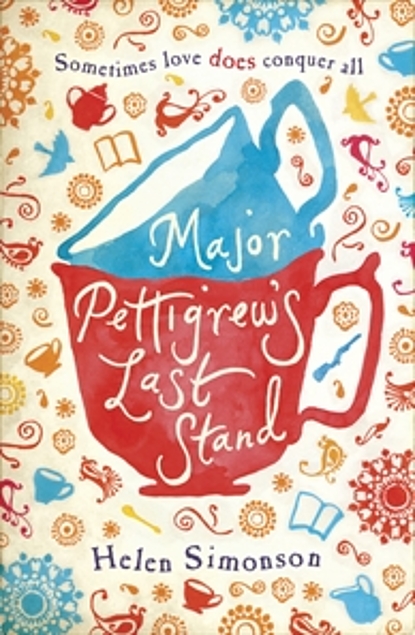 Major Pettigrew's Last Stand by Helen Simonson was first published in 2010 and it has been popular amongst bloggers which is understandable as it's an enjoyable read with some great characters.
Major Pettigrew is a 68 year-old widower of some years standing and he has one son who is rather self-absorbed and snooty. When the major's younger brother dies suddenly it throws him into a bit of a spin. It's a bit of a wake up call, he should grab life while he can, he has been lonely and he realises that Mrs Ali, the owner of the local shop is becoming more than just a friend to him. Despite being completely different from each other on the surface, the major and Mrs Ali actually have a lot in common, they have a love of books and literature and they were both born in India, the part now known as Pakistan.
Mrs Ali has problems of her own, widowed and childless she really has no standing and respect within her wider family. She is expected to hand over her business with her home attached to it to her nephew, while she moves in as unpaid servant and child/granny minder to her extended family.
With a setting of the Cotswolds and a cast of well recognised local types, gossiping, narrow minded, snooty, racist and bitchy, there's plenty to entertain you in this book.
The blurb on the front says: 'A beautiful little love story' Alexander McCall Smith.
Have any of you read anything else by Helen Simonson?