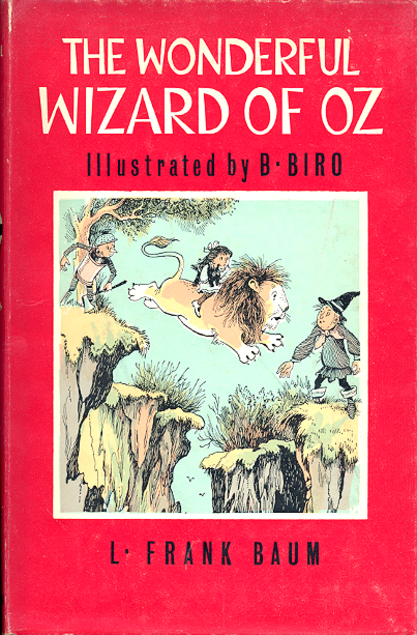 The Wonderful Wizard of Oz by L. Frank Baum was one of those children's classics that I hadn't got around to reading, until last week. Of course I have seen the film umpteen times, but the book is quite different which is just as well as it would have to have been double the length otherwise.
The first time I saw Toy Story it struck me that it was just a remake of The Wizard of Oz. It had the same moral.
There's not much else to say about the book other than it's well written and an enjoyable read and I will read the sequels. I was surprised that the book was first published in 1900, I hadn't realised it was that old.
Otherwise I was really chuffed to discover that Baum was of German/Scottish/Irish and English ancestry. I have a theory that the vast majority of children's classic literature has been written by people with Scottish blood in them, a consequence of what happens to people when they are brought up in a strict Presbyterian atmosphere, the imagination goes into overdrive. In Baum's case he was brought up a Methodist, a similarly strict variety of Christianity.
I read this one as part of the Classics Club Challenge. I wasn't sure if I should count it towards it as it's a children's book – but then I thought – why not?!