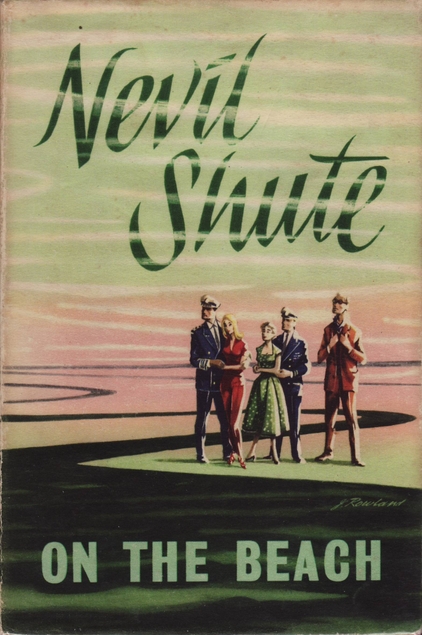 On The Beach by Nevil Shute was first published in 1957 and probably you've all read it already, but I hadn't even seen the film (two have been made) and I had no idea what it was about.
Of course it's about the end of the world – as we know it, and that came as a bit of a shock to me, in fact I wasn't sure if I wanted to continue reading it, but I bashed on anyway and although it's well written as you would expect of something written by Shute, I did find it a bit of a downer, especially given all the sabre-rattling that's going on in the world today – and in every direction I look there seem to be unstable leaders.
The story is of course based in Australia where Shute moved to from England. It's set mainly in and around Melbourne, there's been a short but catastrophic war culminating in nuclear weapons being used and particularly a cobalt bomb which was designed to cause the maximum nuclear fallout over a large area.
At the beginning of the book most of the inhabitants of Earth are already dead from radiation sickness and the residents of Australia are waiting on the contaminated air to reach them. Everything is running out, people are using horse-power again as there is very little petrol for cars, but most people haven't really come to terms with the fact that they only have months to live, people are in denial and still make plans for the future. I liked most of the characters and their actions seemed to me to be believable.
On a personal note, I was still at primary school and it was the height of the Cold War when I realised that in the event of a nuclear war the area that I lived in would be first in line for a nuclear strike as I lived close to the nuclear submarine base on the west coast of Scotland, in fact my dad worked there. It didn't worry me for long though as I thought that it would be an advantage to 'go' in a flash so to speak. On The Beach just made me think that I was absolutely right about that.
I read this one for the Back to the Classics Challenge 2017.