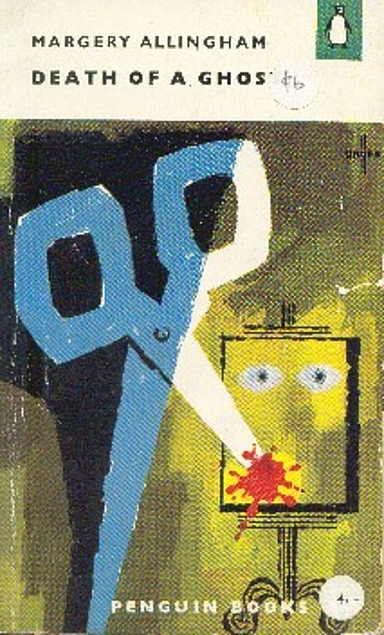 Death of a Ghost by Margery Allingham was first published in 1934 and it's the sixth Albert Campion murder mystery, so fairly early in his career and for me that's the problem with this book. As he matured Allingham wrote Campion as a much more interesting character than he was in his early days, he's just too shadowy and one dimensional, I much prefer the older married Campion.
John Lafcadio was a great artist and he decided that to keep his name going as long as possible after his death he would paint several pictures to be unveiled after his death – one a year, beginning ten years after his death. I have to say that that is a great idea.
It's the eighth unveiling of one of those paintings, so eighteen years after his death, and there are lots of famous people at the party, suddenly the lights go out – a shilling is needed for the electricity meter, and there's a murder!
So begins Campion's investigation, aided by Stanislaus Oates, but for me there's just not enough of Campion and it's all a bit predictable.