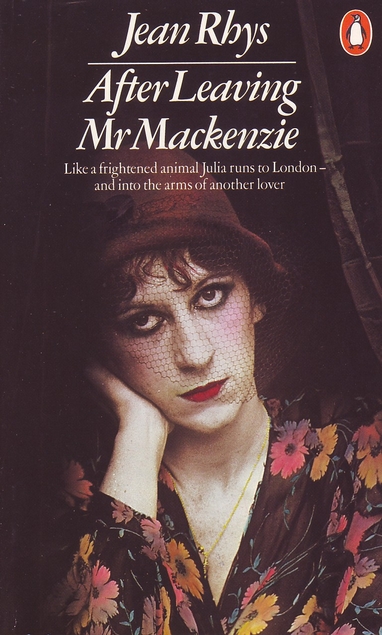 After Leaving Mr Mackenzie by Jean Rhys was first published in 1930. Previously I've read her very well known Wide Sargasso Sea and to be honest I seem to remember that I wasn't nearly as enthralled by that one as many other readers have been, although it's many years since I read it. I also read her Good Morning, Midnight and I found that one a bit depressing.
For me After Leaving Mr Mackenzie is a much better book, not exactly uplifting though. It's the story of Julia Martin, a not so young woman (well not as young as many men prefer) who has had lots of gentlemen friends. Originally from London she made her way to France as a youngster, looking for adventure and a way out of the poverty of her family home and leaving her younger sister to cope with their mother.
Her most recent man had become disenchanted with her six months previously but he had been sending her a cheque every month and she squandered the money, so when he makes it clear that there will be no more cheques from him she realises that she'll have to go out and find another man who will support her. But that's easier said than done as she's no longer as attractive as she once was.
I found this to be a poignant and atmospheric read, no doubt it's autobiographical, it seems that Rhys had a sad life, one of those people who was her own worst enemy. You can read a bit about her here.