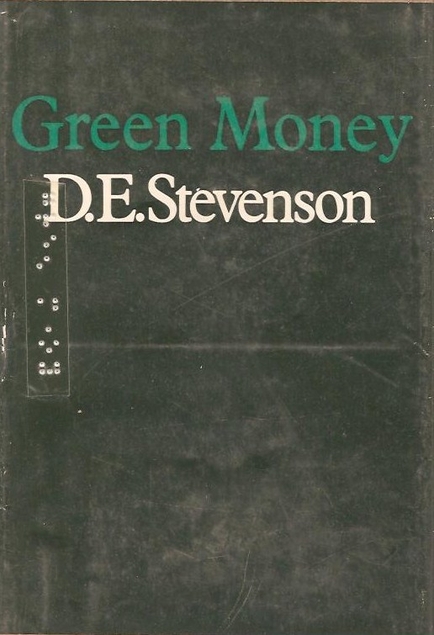 Green Money by D.E. Stevenson was first published in 1939 but World War 2 doesn't come into it apart from a very brief mention of Hitler. This one isn't one of her best, it would seem that 1938/39 wasn't a good time for Stevenson's writing and given what was going on in the UK at the time that isn't at all surprising.
George Ferrier is twenty-five years old and enjoying a holiday in London when he meets a man called Mr Green who had known his father years ago. It turns out that Mr Green is a wealthy widower with one daughter and he is in need of a third trustee to look after her best interests if he should die. He decides that George is the man he needs, the upshot of which is that not long after that George has the onerous duty thrust upon him when Mr Green dies suddenly.
The daughter Elma has been brought up in Victorian ways by a governess and when she gets a bit of freedom it goes to her head, she's very pretty and has men flocking around her and she ends up in a dangerous situation, and George has the job of tracking her down. He discovers that the other two trustees are anything but trustworthy.
There are lots of other characters and George's Irish mother Paddy gave the author the opportunity to write some dialogue in that style, there are moments of humour and the moral of this tale is that it's more important to be honest and decent than clever.