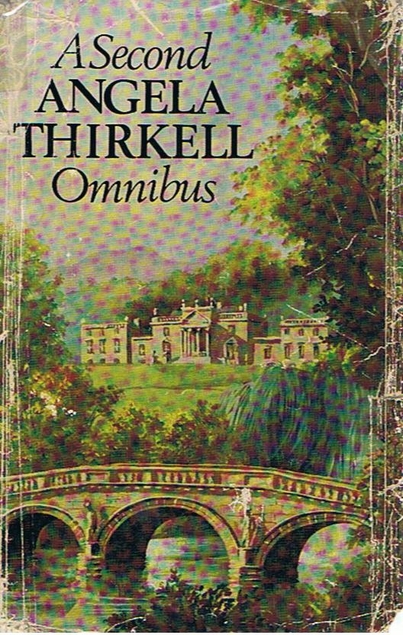 August Folly by Angela Thirkell was a re-read for me as although I've read all of Thirkell's Barsetshire books, I read them out of order, just as I managed to find the books. I actually enjoyed this one one more the second time around. It had been my first ever Thirkell read originally and I've grown to love them more as I got to know the places and people better. She nicked ideas from a variety of classic authors, not just Trollope, there's a wee bit of an homage to Jane Austen in this one.
August Folly mainly involves the large Tebben family, the Deans and the Palmers and a big part of the story is about the rehearsals for a play being put on in the village, the cast being a mixture of wealthy inhabitants and the locals that serve them as servants or in local shops. I suppose plays within books are a classic but I found the constant references to the play and Greek to be a bit annoying. On the other hand I did enjoy the children, especially as the younger Tebbens are a wild lot who think nothing of climbing all over the gables of their home, just about giving their mother heart failure.
I love the names of the surrounding villages, they all have wool connotations, Fleece, Winter Overcotes, Winter Underclose and Worsted. Thirkell was a terrific snob of course, and I usually just have a laugh to myself about that, but in August Folly one of the characters gets a third class degree from his university, but ends up getting a good start in a career from one of his neighbours as a thank you. That it's not what you know but who you know mentality is something I really dislike in the real world.
The wartime books are by far my favourites so I'm looking forward to getting to those ones. I love it when Thirkell has a good old rant about the rationing, queuing and the government. I think those rants must have cheered up many struggling women trying to feed and clothe their families.