On the second day of our recent four night trip to Dumfries and Galloway in south west Scotland the first historical place we visited was Threave Castle. Visiting this castle is a bit more awkward than some others as you have to get in a boat to get there, although it's such a short stretch of water that it takes about three minutes to get there. Despite the fact that the water is so shallow that if you fell in it would only come up to your knees – they still make you put on a lifejacket!
The castle sits on an island in the middle of the River Dee and it's only the second castle that I've had to get on a boat to visit, the other one being Loch Leven Castle. It's a big improvement on a moat though, I imagine the inhabitants would have felt nice and safe.

But Threave Castle did come under attack when the Douglas family it belonged to fell foul of King James II in 1455 and the windows below look onto the area where he had huge guns positioned to fire at the castle over the river. The king had decided that that branch of the Douglas family was going to be wiped out.
The arrows fired through the arrow slit windows below wouldn't have been much use against cannonballs.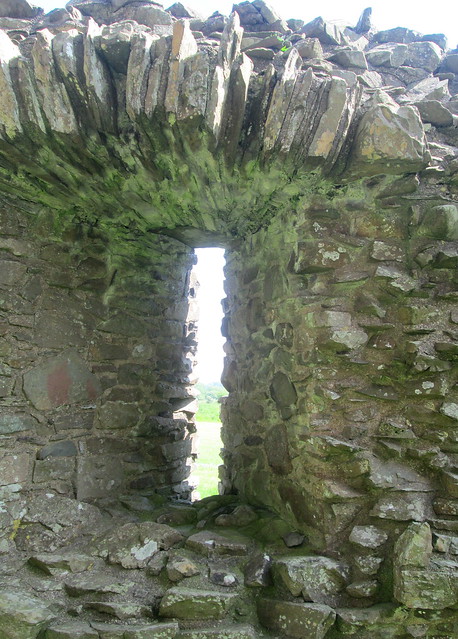 Inside is really just one big room now.

There's an RSPB bird sanctuary nearby and after leaving the island we went for a circular walk and had a look for wildlife from one of the hides. In the distance the ospreys were flying around, also red kites and buzzards. In fact it looked like the red kites were being a bit too successful as there were loads of them flying around. But I'll leave them for another blogpost.