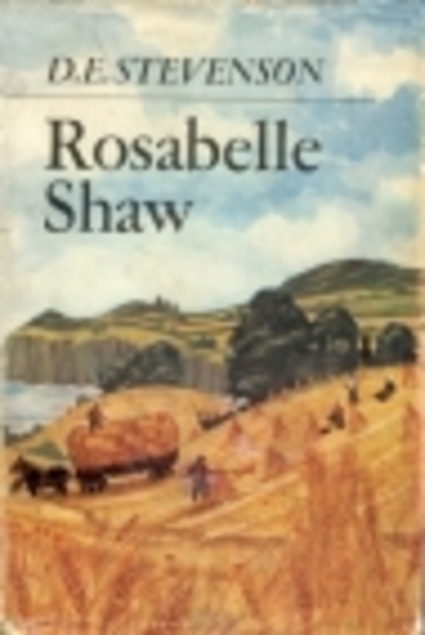 Rosabelle Shaw by D.E. Stevenson was first published in 1937. I've wanted to read this book ever since I realised that D.E. Stevenson had named a character Rosabelle. I was at school with a girl with that name and I've never heard of anyone else having it – well not until I read about the tragic drowning of Rosabelle of Ravenscraig Castle which inspired Sir Walter Scott to write a poem which you can read here.
Rosabelle Shaw is set in Scotland, it begins in Edinburgh 1890 where Fanny quickly ends up marrying and moving to a new life in rural Scotland where her husband John is a farmer. Rosabelle is their first-born but as you would expect John is keen to have a son eventually, but when a ship is wrecked on the nearby rocks the only survivor is a baby boy. John does his best to track down the parents but has no success. Unfortunately Fanny has already bonded with the baby which she names Jay, and she has no intentions of giving him up anyway. From the beginning the child comes between the couple and things only get worse as the years go on.
I ended up enjoying this one although for a large part of the book the manipulative and deceitful nature of Jay and the way that Fanny puts Jay before her own children and husband made it an uncomfortable read, but it eventually ends well for the Shaw family.
I might be reading too much into D.E. Stevenson's writing but it seems to me that she often gives a wee nod to other Scottish authors, there's the use of the unusual name Rosabelle – a nod to Scott, and I don't think it's a coincidence that the house of Shaws appears in Catriona – Robert Louis Stevenson's sequel to Kidnapped.
I rather like the cover of the 1967 edition of the book which I managed to borrow from the Fife libraries reserve stock. It looks like an authentically Scottish scene for the historical setting.