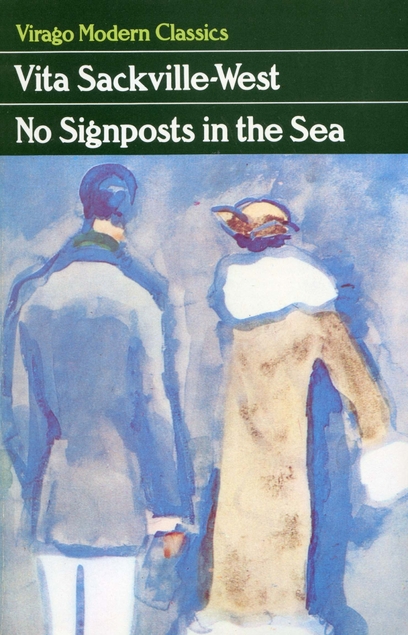 No Signposts in the Sea by Vita Sackville-West was first published in 1961 but my copy is a Virago Modern Classics reprint from 1985.
I really liked this one, the setting is a cruise ship which is sailing to exotic locations and Edmund Carr is a passenger on it, one of the reasons he decided to go on the cruise is that he discovered that Laura is going on it and he has secretly admired the beautiful and smart widow for years.
Edmund had never married, his life had been taken up with his career in journalism and he had ended up being an influential leader writer on a serious Fleet Street newspaper. Edmund's doctor has recently given him bad news, he doesn't have long to live so he gives up his job to go on the cruise and spend his last weeks with Laura who knows nothing about his illness or indeed even that he will be on the cruise.
This is a thoughtful read as Laura and Edmund's friendship deepens and they explore each other's views on marriage and other things and Laura realises just how different their backgrounds are (possibly this explains Edmund's reticence where a relationship with Laura was concerned) as Laura is obviously well-heeled and Edmund grew up in poverty in a teeny wee cottage. There's plenty of humour though in observing the other cruisers and those must have been gleaned from the author's own cruising experiences.
There is an introduction by Victoria Glendinning.
This was Sackville-West's last novel, written when she was dying of cancer. She had a complicated personal life but was also a very keen and knowledgeable gardener, creating the famous Sissinghurst – a place that I have yet to visit.
I read this one for The Classics Club.