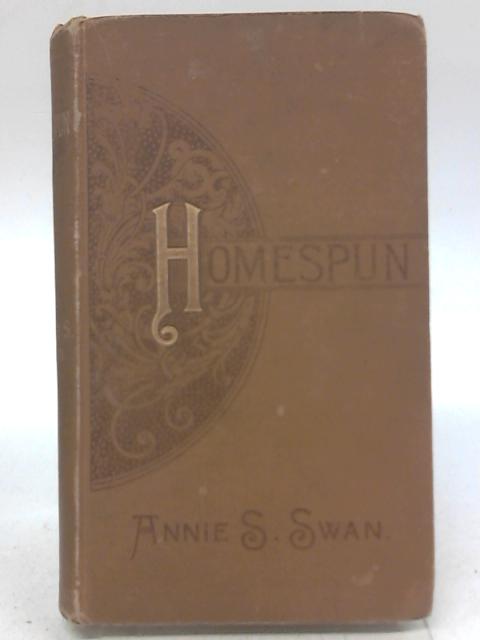 Homespun by Annie S.Swan was first published in 1893 and its subtitle is – a study of simple folk. The setting is the small village of Beild, supposedly the lowlands of Scotland but this was one of the two books that she got material for while she lived in the very small village of Star of Markinch in Fife where her husband James Burnett-Smith was the schoolmaster, before he left so that he could pursue his ambition of studying to become a doctor.
Beild is a typical wee Scottish place where gossip is the main occupation of the inhabitants and there are the usual village rivalries. The pub is frequented by many but particularly by four old bachelors for whom it's a home from home. In one of their more drunken moments they decide that it'll be a good laugh if one of them proposes marriage to a local spinster, no doubt expecting her to be outraged by the drunken man. It doesn't go as hoped though as the spinster accepts the proposal – well, she had discovered that he had some savings and she believed she could control his boozing. He's stuck.
This is a typical sentimental book of its day, plenty of romance, sorrow and a local cossetted son who has been away studying to be a minister packs the church out at his first sermon as a probationer. He's so disliked they're all hoping for a disaster of course. This book is quite entertaining in an old and coothie way.
I think that the author's reaction to living in Star/Beild for two years as she did is summed up below.
To fully master the intricacies of the Beild character, old or young, you have to be brought up in the place; no stranger has half a chance.
You can read a bit more about her here.