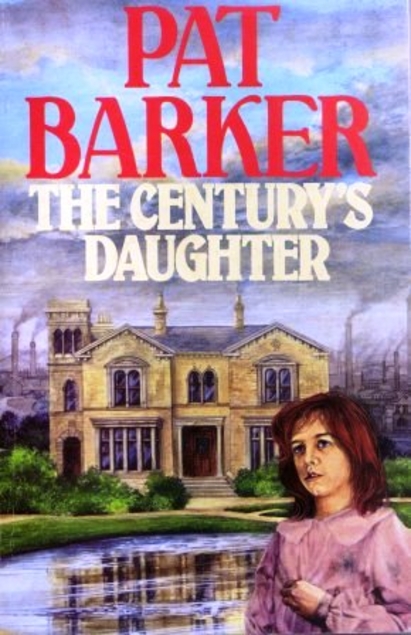 The Century's Daughter by Pat Barker was published by Virago in 1986. The title seems to have been changed to Liza's England later on and it is the third book that Barker wrote, not that it reads like an early book, it's very well written.
Liza was born at the turn of the 20th century, in fact just as the new year was born. The setting is northern England, the Sunderland/Newcastle area I believe. In the first chapter Stephen visits Liza in her home. Her house is due to be demolished but Liza refuses to move and Stephen is a social worker tasked with persuading her to move elsewhere so that the whole area can be cleared. But Stephen quickly realises that he is really on Liza's side. He loves hearing about her long life which has been hard, her family is scarred by the wars, but before that Liza was damaged by her mother Louise who is definitely not of the apple pie making variety.
The chapters mainly flip from Liza's story to Stephen's life as he is having a tough time in other areas of his work. Running a youth club for the youngsters of the disadvantaged area is turning into a nightmare, he just can't cope and at the same time he's having to deal with the imminent death of his terminally ill father. He hasn't been close to his parents, his education and homosexuality seem to have thrown up insurmountable barriers between them.
There's a lot going on in this book which features the 1930s Depression and the grim early 1980s when there were no jobs for so many young people in the UK and consequently many had no hopes for their future.
That makes it sound like the book will be a depressing read but it really isn't, although it is sad at times I enjoyed the relationship between Liza and Stephen.
The book begins –
'No point being eighty, is there?' said Liza. 'If you can't be a bit outrageous?'
And certainly she looked it, Stephen thought, with her scarlet headsquare tilted crazily over one eye, giving her the look of a senile pirate.
She even has a parrot.