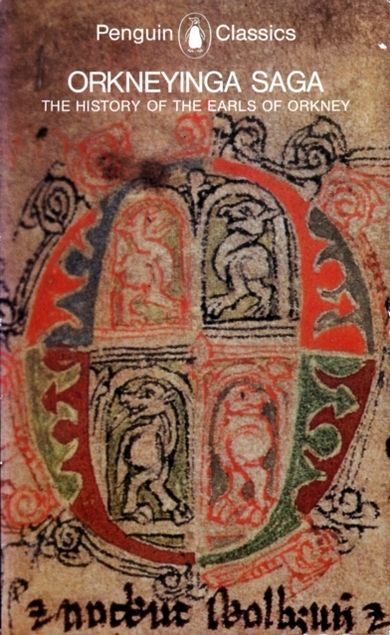 Orkneyinga Saga – The History of the Earls of Orkney was written around the year 1200 by an Icelandic man and was translated by Hermann Palsson.
It's a window into the life and times of those who lived in the most northerly area of what is now the British Isles, but was then a Viking culture. There's a lot of fighting, feuding and feasting and also a lot of travelling about, sailing between all of the islands and as far down south as England, and back and forth to Norway.
This is an interesting read and I imagine that for people who have written historical novels set around this time then it would have been a rich source of tales to buff up, pad out and turn into entertaining tales for a more modern reader.
Again, I'm really glad that we went to the Orkney Islands last year and ran around for a week visiting all of the many places mentioned in these sagas. It was only comparatively recently that Orkney and Shetland became part of Scotland, until 1472 they were ruled by Norway and Denmark, but then became Scottish possessions as security for an unpaid dowry of Margaret of Denmark when she married King James III of Scotland.
If you're interested in seeing the places we visited have a look at these previous blogposts.