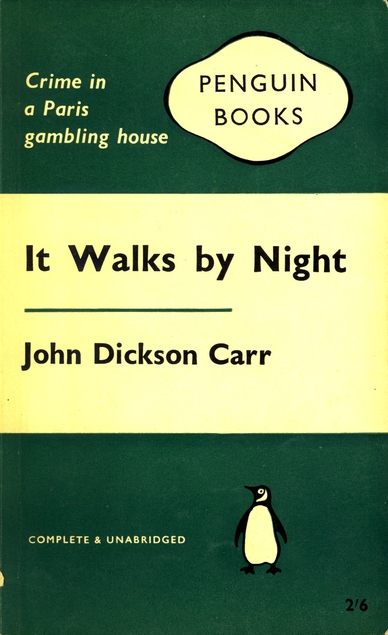 It Walks by Night by John Dickson Carr was published in 1930 and it's the first of his books to be published. As with vintage Penguin crime books it's short at just 190 pages, but it felt like twice as long for me. Maybe I just wasn't in the mood for it, the crime takes place very quickly which is always a plus for me and it's a locked room mystery which I usually enjoy. I can only say that John Dickson Carr's writing improved over the years.
The setting is a gambling house in Paris where the decapitated body of the Duc de Saligny has been discovered in a room. How did it happen?
I slogged on to the end but didn't really care who did it or why. I rarely manage to give up on a book when I've begun reading it – a habit that I wish I could break!
Maybe you enjoyed this one, if so – do tell.