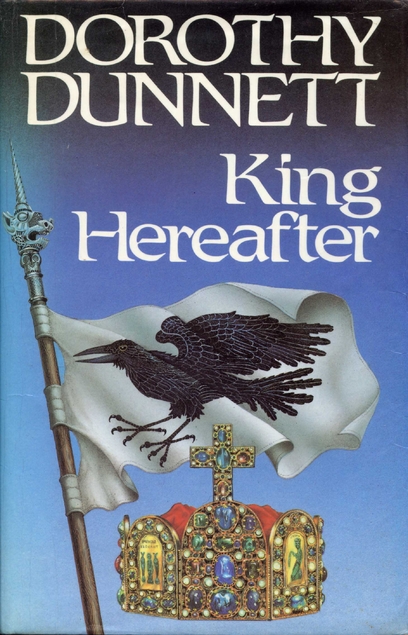 King Hereafter by Dorothy Dunnett was first published in 1982 and as is usual with Dunnett's books it's a weighty tome with 721 pages. I loved this one, it's one of those books that I just didn't want to end and I felt quite bereft when it did – and of course it's a stand alone book so I won't be able to meet up with any of the characters in the future. I'm so glad that we travelled to Orkney last year because I had been to all of the locations mentioned there and everywhere else in Scotland, even the small historic town nearest to where I live got a mention.
In this book the author has decided that the Viking Thorfinn Sigurdsson and Macbeth are one and the same person, with Thorfinn taking the name Macbeth when he was baptised a Christian.
Times were very violent in 11th century Scotland and leaders/kings often didn't last all that long back then with Viking raiders and more local rivals vying to be top dog. So as with Dorothy Dunnett's other books – it's all go – never a dull moment.
I found this one to be a lot more straightforward than some of her others. The endpapers feature a detailed family tree of the Kings of Scotland (Alba) and the Earls of Northumbria (England), but I didn't need to refer to them. I can imagine that I'll re-read this one though as I'm sure I'll get even more enjoyment out of it the next time around.
As it happens I was walking in Birnam Wood a couple of days ago, but I did a post about it way back in 2010 (where does the time go?!) so if you want to have a look at some of the ancient trees have a look here. The photos don't give an impression of how big they are.