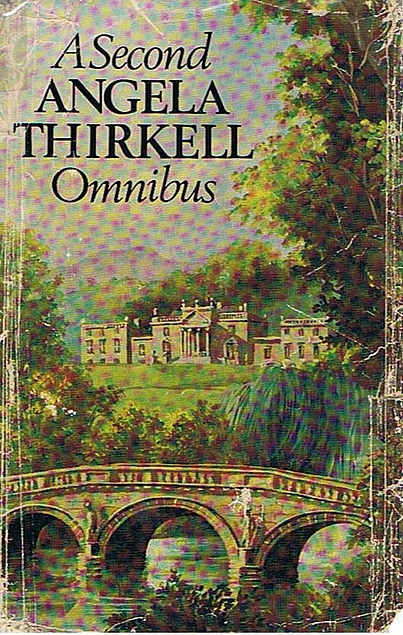 I feel it's a bit of a cheat putting Angela Thirkell's Summer Half on my Classics Club list as it doesn't really fit in with my idea of a classic but I'm trying to work my way through the books I have in my house and I don't have many classics unread. Having said that – this is a re-read for me as I read Thirkell's books just as I managed to get a hold of them, and now I' m reading them again, in the correct order. Summer Half was first published in 1937.
Colin Keith's father expects him to continue with his law studies and go on to be a barrister, but Colin feels bad about living off his parents, he feels it's time to earn some money so he applies for a teaching post at the prep school at Southbridge. He's nervous about the boys though, would he be able to cope with them? When he's successful he's in two minds about it as he really does enjoy his law studies.
The other teachers are a friendly set though and Colin settles down. Philip Winter is another young teacher there and he has the misfortune to be engaged to Rose Birkett, the headmaster's daughter. Rose is beautiful to look at but she's an intensely annoying dimwit with a tiny vocabulary. Philip is her third or maybe fourth fiance- and she's only 18. The older boys in the school are incensed at the way Rose treats Philip and young Tony Morland and Eric Swan particularly do their best to protect him from her constant flirting with any other handy males.
As the setting is mainly the school there's a lot of fun with the boys, particularly Hacker who is their classics scholar and is a bit of a nerdy character. He has a pet chameleon and in Hacker's attempts to look after his pet he inadvertently causes mayhem in the school, but such fun!
"Mr Carter pointed out that the classics appeared to be no preparation for life, in that they did not, so far as he could see, even train a boy to think."

I had to laugh when I read the line above as it's so true. You just have to think of Boris Johnson who allegedly reads ancient Greek, but can barely string a sentence together in English.
This one was perfect light reading for Covid-19 times.