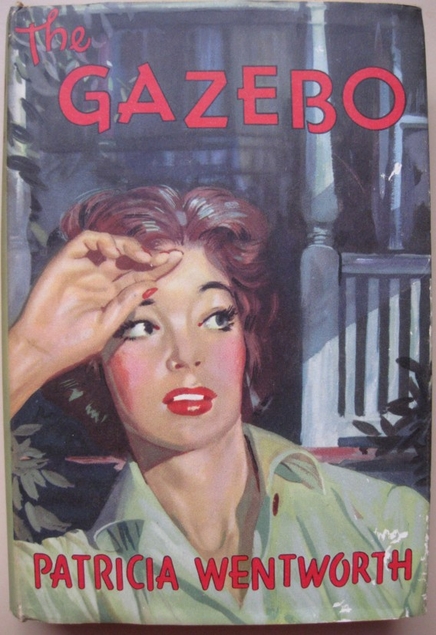 The Gazebo by Patricia Wentworth was first published in 1958 and my copy was published that year and even has the dust jacket – what a find!
I really enjoyed this one although the murder does take quite a while to take place. Althea Graham is a woman in her mid twenties and she is at her ghastly mother's beck and call all day every day. Her mother is supremely self-centred and is determined to keep her daughter at home running around after her mother who has a 'heart attack' every time it looks like she might not get her way about something.
Five years previously Althea had been all set to get married but her mother had put a stop to it. Now her ex-fiance is back, but it looks like life is never going to be easy for them, with murder and mystery blighting their future.
Luckily Althea is able to contact Miss Silver, they are connected loosely through an old friend. She's the equivalent of the cavalry riding to your aid! AND she does it all whilst knitting a pink vest for a baby girl.