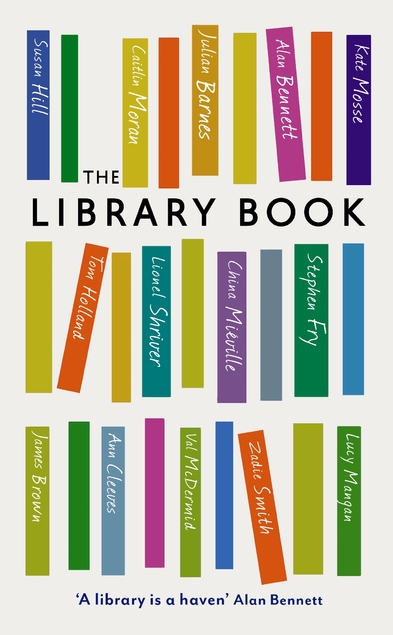 The Library Book has a foreword by Rebecca Gray and the book consists of a collection of essays written mainly by authors' about their thoughts and feelings about public libraries. How libraries had influenced their lives from an early age and the short sightedness of politicians and local councils who have been busy shutting down libraries as a means of saving money. It's something of a painful subject for me, I used to work in libraries and took part in a campaign to stop 16 local libraries being closed down in Fife. We failed of course despite having support from local authors such as Ian Rankin, Val McDermid and James Robertson.
Anyway, back to the book. I enjoyed it but as you would expect some of the essays appealed to me more than others. Alan Bennett is always amusing of course and I found myself reading out excerpts from it to Jack. In fact some of the conversations he has had with other library users have made it into his work.
China Mieville was a bit lazy and cheeky as he took the opportunity to slot an entire excerpt from one of his books into the book instead of writing about libraries, but it worked as I enjoyed it and as we have the book in the house I intend to getting around to reading it soonish – and I never intended to read it – it's Jack's book.
Susan Hill's contribution annoyed me quite a bit as she mainly name dropped all the various authors that she had bumped into while visiting King's College library and London Library. Again she has disappointed me on the subject of books.
Zadie Smith's offering came closest to my feelings on libraries. She says – "It has always been, and always will be, very difficult to explain to people with money what it means to have no money." I agree with her when she says that those in the Cabinet who went to Eton, Winchester, Harrow and such places just can't understand the importance of libraries to ordinary people.
This is one of those books that has led to me taking note of other books and authors mentioned in it, despite promising myself that I'd eschew the library for a while and concentrate on my own books.