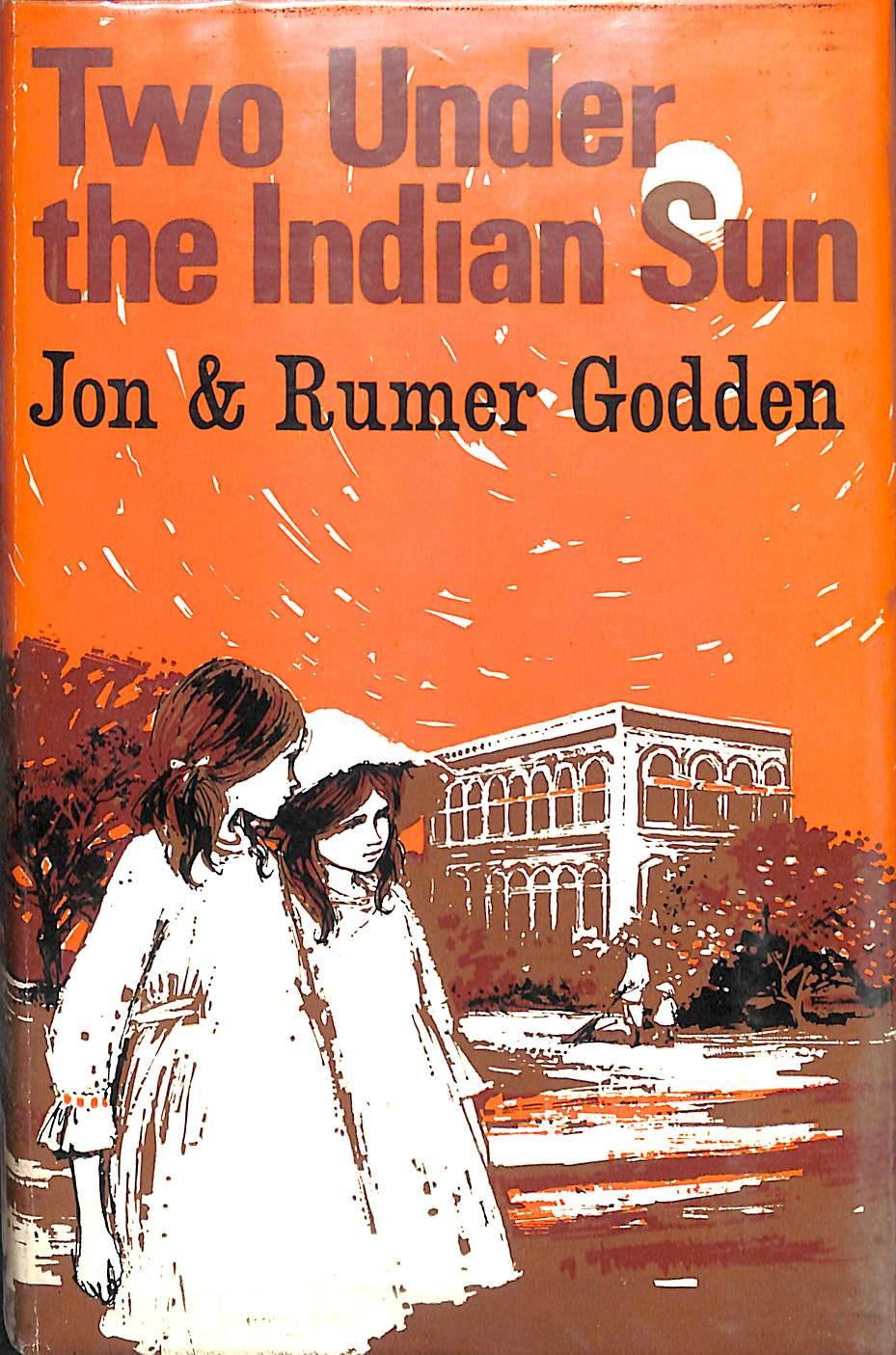 Two Under the Indian Sun by Jon and Rumer Godden was first published in 1966. It was a surprise to discover that Jon Godden is actually a girl. The Godden sisters had originally been living in colonial India with their parents, the father was working for a shipping company. The prologue says that the book isn't so much an autobiography as an evocation of a time that is gone.The girls had been living in India when they were very young but had been shipped back to England for their education. When World War 1 broke out it was decided they would be better off being back in India, to avoid the zeppelins in London.
Jon and Rumer were thrilled to bits to get back to India as being farmed out to aunts in England had been an unhappy experience for them. The part of India they lived in is now part of Bangladesh and at that time the community was a very mixed one with a multitude of religions and castes. The girls were involved in all the religious celebrations but as their mother was terrified that they would get ill from contaminated food they never got to try Indian food, that must have been terrible, being able to smell it but not eat it. In fact they really led a very narrow life, not being able to play with many other children, the Anglo-Indian children next-door neighbours were off limits to them, except on Christmas Day when they were allowed to speak to them and of course as far as the Indians were concerned the Godden children were untouchables. There were two younger sisters by the time Jon and Rumer got back to India.
Life in India was very comfortable for them though, they had a far higher standard of living than they would have had back in England. In fact when they had to go back to England they had to travel third class on trains, whereas in India it had been first class travel for them.
This is a good read and as I had no idea that Jon Godden had also been a writer I'll now have to track down some of her books. India was obviously a huge influence on the sisters, so I suspect that all of the books will have an Indian setting.
Have any of you read anything by Jon Godden?