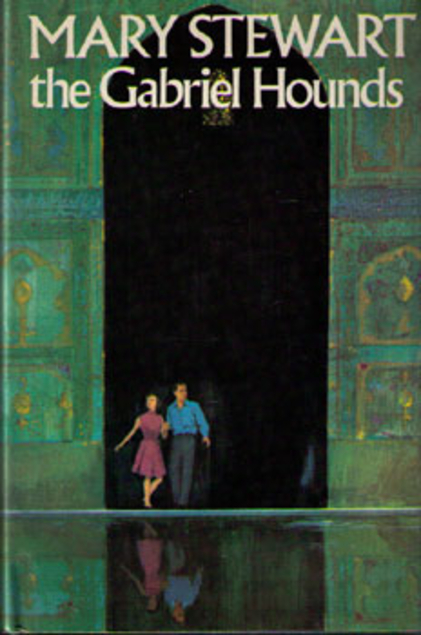 The Gabriel Hounds by Mary Stewart was first published in 1967. The setting is the Middle East, High Lebanon and with that and just about everywhere else that is mentioned such as Syria now being completely unrecognisable having been bombed to hell and back – I found that aspect of the book really sad. Politicians – HUH!
Apart from that the book was just okay, I'll give it a 3 on Goodreads I think, for me it dragged a fair amount although it did heat up quite a bit towards the end.
Christy Mansell is a young English woman from a wealthy family, she's in Damascus and intends to visit her great-aunt who had settled nearby years ago, building a large palace for herself. Great-aunt Harriet is an eccentric who has modelled herself on a Victorian called Lady Hester. Before Christy can visit her aunt she bumps into her cousin Charles, he had been her hero in her younger days, he's a few years older than Christy, they look very alike and their fathers are identical twins. There had been a sort of tongue in cheek expectation that they would get married (so far so shuddersome as far as I'm concerned!!)
When Christy reaches her great-aunt's palace it's evident that the place is falling apart and her aunt is on her last legs. She's being attended by some suspect characters and Christy realises that her appearance there isn't at all welcome. She's determined to get to the bottom of it all.
As I said, it does get more interesting towards the end although for me it didn't come close to her usual suspense and I found the romance side of it to be distinctly icky!