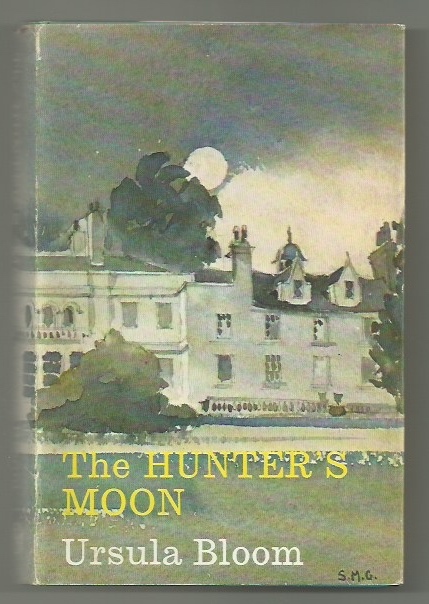 The Hunter's Moon by Ursula Bloom was published in 1969, my copy is a Romance Book Club edition. I must say that I do like the book cover.
The setting is 1951 and Diana is a young woman who has been brought up by very old-fashioned parents. Her father is a miserable man, a bit of a bully and his wife is afraid of him. Diane's boyfriend John is ex-RAF, a World War 2 pilot who is having a hard time settling down to the mundanity of civilian life, working in a London office, poorly paid and bored stiff.
Diana's father doesn't really approve of anyone, except her old school friend Sarah, she's from a wealthy family and has married well too. But Sarah isn't too keen on Diana's boyfriend, but Diana is besotted with John. When Diana realises that the consequence of a wonderful holiday to Devon with John is that she is pregnant, she's understandably worried. John's attitude to the news puts her right off John, but he becomes determined to do the right think and marry her, telling her – make it a son. !! (Honestly – some men used to be just like that)
Anyway Diana realises that she would rather go it alone than marry a man that she doesn't love anymore. John finds it difficult to accept her decision.
Although this book was published by the Romance Book Club, for me it was less predictable than most romances and considering the time it was written and published it has very modern and dare I say it feminist outlook.
I would have liked to have been able to give this one a 3.5 on Goodreads, I didn't love it but I did enjoy it and the armchair travelling to the south of France involved.