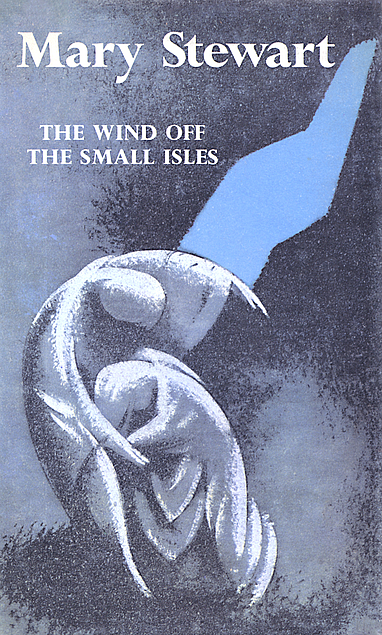 The Wind off the Small Isles by Mary Stewart was first published in 1968. The setting is Lanzarote on the Canary Islands, off the coast of Africa, and 23 year old Perdita is there with her employer Cora Gresham who is a famous English novelist. Perdita is her secretary and as Cora freely admits she half writes the books too. They're busy seeking out settings for the books, but when Perdita drives down a country track which Cora wants to explore it leads to a house which Cora falls in love with immediately.
There are workmen outside the house and Perdita is sent to enquire about the owner as Cora wants to buy the place, but it turns out that Cora already knows the owner James Blair and he's another English author – the house is definitely not for sale. Michael is working for James and it's obvious that he and Perdita are interested in each other, and so begins a suspenseful adventure accompanied by the atmospheric descriptions that Mary Stewart was so skilled at.
This is a lovely little novella at just 96 pages, my copy has the original dust jacket and the beginning of each chapter has a small illustration by Laurence Irving. Unfortunately it seems to be quite expensive online but I was lucky to find a perfect copy for all of £3 in a secondhand book shop.