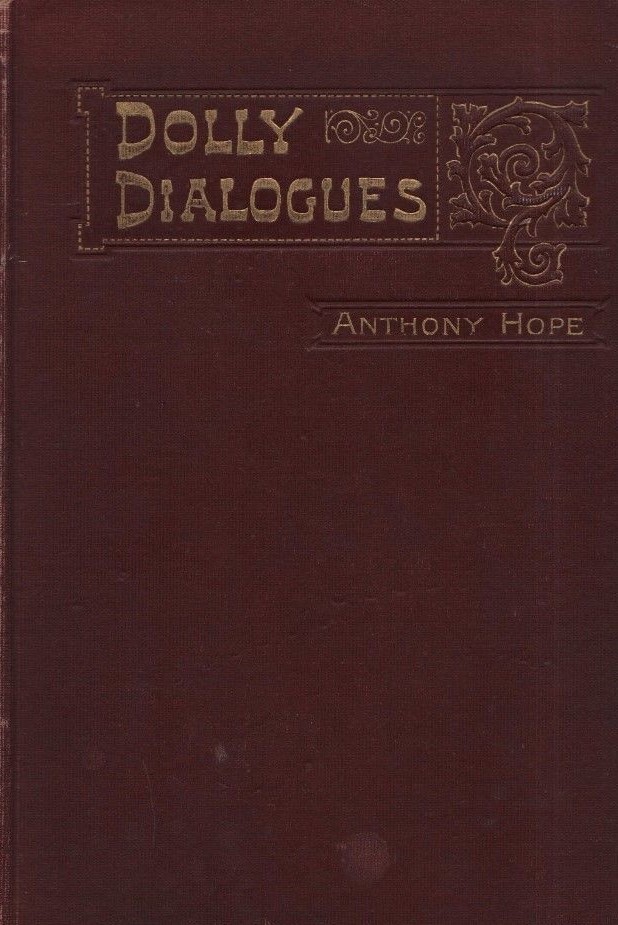 I decided to read Dolly Dialogues by Anthony Hope for the comic novel category in Back to the Classics Challenge 2019 which is hosted by Karen of Books and Chocolate.
This slim book has 144 pages consisting of 20 short chapters which were originally published separately in the Westminster Gazette. The book was first published in 1994 and it is really quite funny with some laugh out loud bits.
Dolly is a young flibbertigibbet who soon changes from Miss Dolly Foster by becoming the wife of Lord Mickleham who is wealthy but rather boring. Her husband's mother and sisters disapprove of his choice of wife, not that that bothers Dolly.
Dolly has had lots of romances with various young men and Sam Carter is one of them and her marriage doesn't hold her back from having him as a close friend and according to her mother-in-law – indulging in 'romping' with him. This is a fun comedy of Victorian manners.