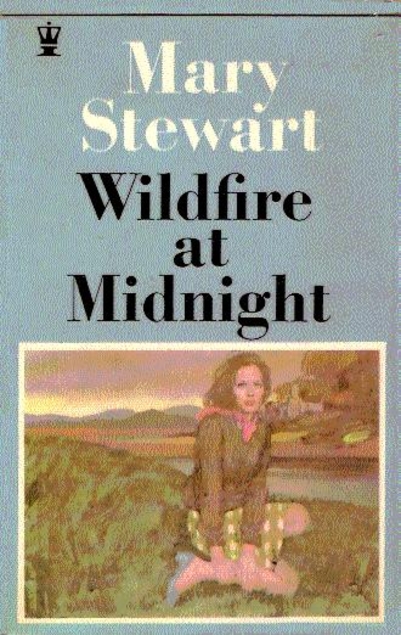 Wildfire at Midnight by Mary Stewart was first published in 1956 but the story begins in 1953, just a few days before the coronation of Queen Elizabeth II. London is rapidly filling up with people who have come to get a view of the proceedings. Gianetta Drury is a model for Montefior a famous designer, and she could have a grandstand view from his premises above Regent Street, but perversely she wants to have a holiday away from the heaving city. At her mother's suggestion she ends up going to the Isle of Skye and booking into a hotel recommended by her mother.
Gianetta is divorced and she's shocked to discover that her ex-husband is also a resident at the hotel, but there's an even bigger shock for her as she's told that there has been a murder in the neighbourhood, and everyone except Gianetta is under suspicion.
The hotel is full of the usual hill walkers and anglers and in no time a couple of female hill walkers/mountaineers fail to return from their hike. With a murderer on the loose there's even more than the usual worry in case they have been done to death, rather than just got lost in the mountains.
I really like Mary Stewart's books. Apart from anything else you never know what you're going to get when you open one of them, her books are never predictable. This one has plenty of mystery along the lines of Christie but also beautifully descriptive passages and just a wee bit of romance of course.
This is another one which counts towards the Read Scotland 2016 Challenge.