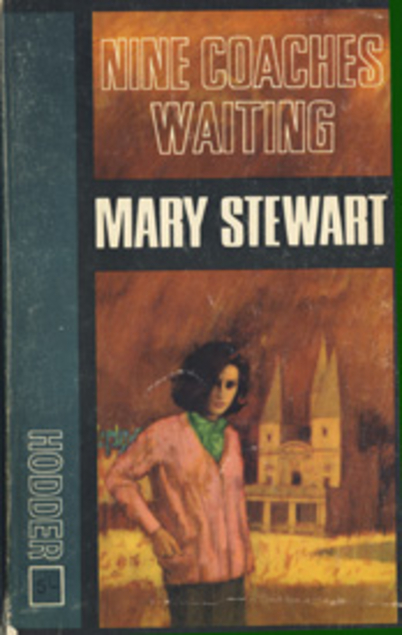 Nine Coaches Waiting by Mary Stewart was first published in 1958.
The book is a mixture of mystery and romance and has an almost Victorian feel to it as Linda is a young English woman, alone in the world and in need of some way of supporting herself. Linda's mother had been French and Linda had lived in France in the past so she is a fluent French speaker but when a job opportunity comes up for her and it seems that it is only open to an English woman she decides to hide her ability to speak French.
Linda becomes governess to a young boy Phillippe whose parents have died recently. It means that Phillippe has inherited the family estate as his father was the eldest of three brothers. But Phillippe's uncle had been in control of the estate for some years as Phillippe's father had been more interested in his archaeology career which kept him away from the chateau that should have been his home.
It isn't long before Linda realises that Phillippe's life is in danger and she picks up various interesting pieces of information as her employers think that she doesn't speak French.
I always enjoy Mary Stewart's writing and I found this one to be a page turner, full of suspense and great holiday reading.
The title Nine Coaches Waiting was taken from a Renaissance play by Cyril Tourneur – The Revenger's Tragedy and although there are twenty-one chapters in the Stewart book nine of them are headed by a coach number with Ninth Coach appearing as the name of the last chapter. The coach chapters all deal with car journeys that are important to the storyline.
I know that someone who reviewed Nine Coaches Waiting on Goodreads was perplexed as to why the book was titled as it is. My copy of the book is a very old paperback so maybe later versions of the book had those chapter headings removed, or maybe that reviewer just didn't read the book very closely.
I read this one for the Read Scotland 2016 Challenge.