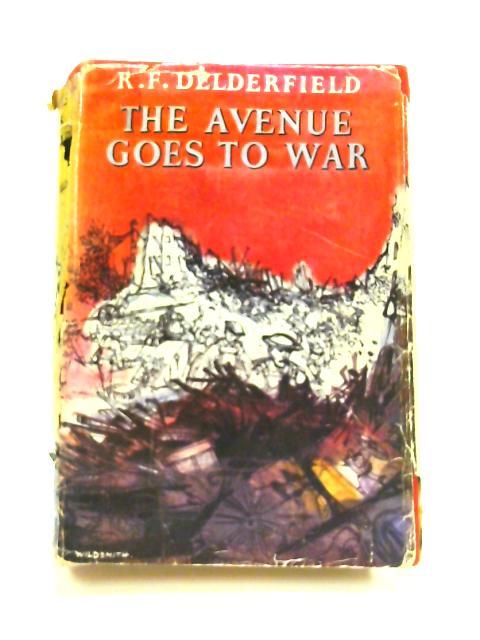 The Avenue Goes to War by R.F. Delderfield is of course the sequel to The Dreaming Suburb and in this one the war has well and truly started, no more of that 'phoney war' as it was called in the beginning, before the heavy bombing started. Everybody in The Avenue is joining up or war dodging in the case of Archie Carver who is only interested in making as much money as possible. Often it's the most unexpected people who are most determined to 'do their bit'.
Delderfield was great at creating interesting characters and in this book he wrote about what was the reality of war for many, with the civilians often ending up taking the brunt of the German attacks.
He shows how society changed completely, sometimes the changes were for the better though, with The Avenue becoming much more socially welcoming for people, friendships being forged by men who had lived next-door to each other for 20 years but had never exchanged more than a 'hello' before. It's not all about The Avenue however, with a few of the former inhabitants ending up in Germany the action moves there occasionally.
I was really sorry when this book came to an end, but the author tied up all the loose ends very satisfactorily and although the writing isn't poetic, the sentiments are, or philosophical if you prefer.
My copy of this one is a 1958 first edition and it has a nice wee plan of the neighbourhood at the beginning of the book, something which seems to be missing from the modern paperbacks.
Now I intend to start reading A Horseman Riding By (Long Summer Day and Post of Honor in the US) but I don't have those books yet. I can't make up my mind whether to buy the modern paperbacks, or just put them on my Kindle, which is a lot cheaper and quicker. But I prefer actual books – although I'm no great fan of modern paperbacks. Decisions, decisions.
Have any of you read his Swann saga?