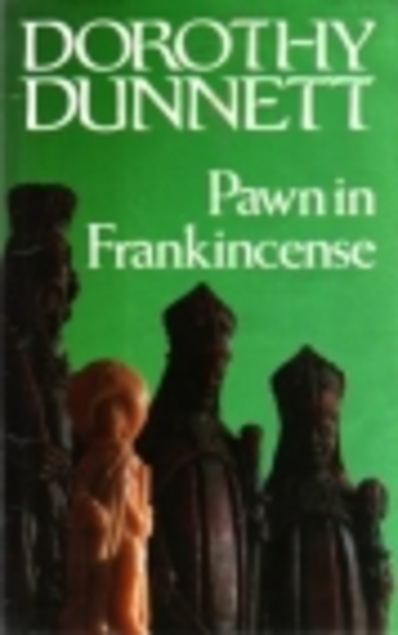 Pawn in Frankincense by Dorothy Dunnett was first published in 1969 and it's the fourth book in her Lymond series.
To begin with I had a look at the chapter headings to see where the story was set because I much preferred the Scottish parts of the last book, so I was slightly down-hearted when I realised that it was almost all set in the near/middle east. But I needn't have been as this was a great read.
The year is 1552. In the last book Lymond discovered that a woman he had had a brief relationship with had given birth to a son, but they've been captured and he's intent on tracking them down.
An old soothsayer has given him hope that his quest will be succesful. At the same time he plans to seek out Sir Graham Reid Mallett and give him his comeuppance.
As ever with Dunnett there's plenty of action and intrigue, right up to the very end.
I'm not doing very well with my Scottish reading so far this year, this is only the second book I've read by a Scottish author – must do better.