This afternoon we drove to Edinburgh thinking that it wouldn't be too busy as it's a Sunday and we might find it easier to get parked. Insert a hollow laugh here as we couldn't have been more wrong, it was MOBBED. It turned out that the Christmas Fair in Princes Street gardens (just below the castle) had just opened yesterday and some other streets were closed to traffic. I even saw an actual ballerina dancing on a stage in the distance – to The Sugar Plum Fairy of course.
I of course forgot my camera, but you can see images of the Christmas Market here.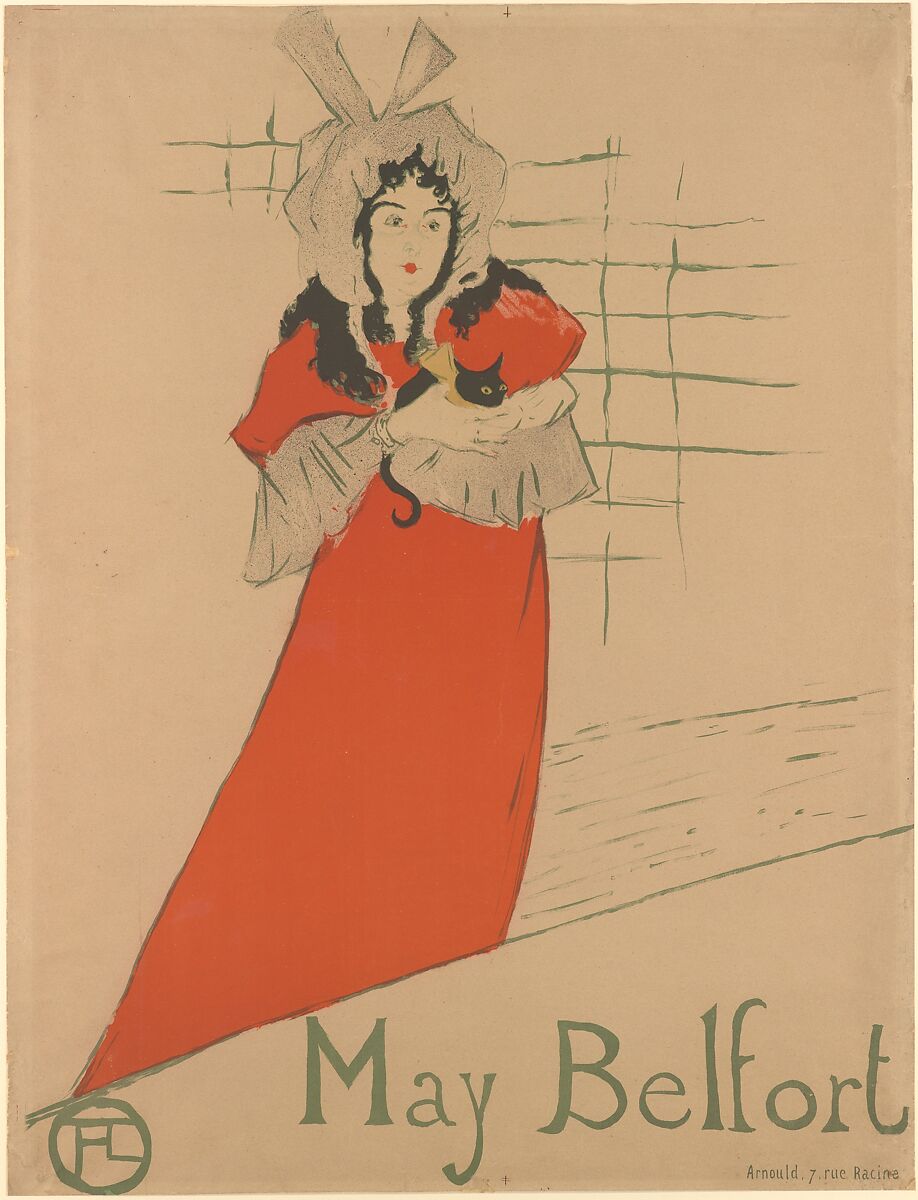 Anyway, the main reason we decided to go to Edinburgh wasn't for shopping – it was to visit the Toulouse Lautrec poster exhibition which is on in The National Galleries. It's called Pin-Ups and the Art of Celebrity. Sadly it's one that you have to pay to see, the galleries and museums in Scotland are free to the public but they usually have some special exhibitions on that you have to pay for if you want to see them. Luckily we get free entry as we're Friends of the Galleries. We enjoyed the exhibition but don't really think it was worth the £11.50 they were charging to see it.
Are you old enough to remember the 1970s when Toulouse Lautrec posters and merchandise seemed to be everywhere? as well as Mucha posters of course. Well we still have some of the merchandise from those days but the two Lautrec prints we have in our bedroom are of Jane Avril and May Belfort and they originally belonged to Jack's grandparents, probably dating from the 1920s.
As it happens, elsewhere in this blog I mentioned that we stood at a shoe shop window in Bruges – singing How Much is That Doggie on the Window? Well there was a dog sitting amongst the shoe displays! You know what it's like – being on holiday somehow encourages a bit of daftness.
So where is all this meandering leading to I hear you ask? Well – today I discovered that May Belfort was the original singer of Daddy wouldn't buy me a bow-wow – which is a variation on the theme, and sure enough she did go on stage holding a little cat, which according to the song she was very fond of. I doubt if it was a real cat though as they're not well known for behaving themselves and staying where they should. Now every time I look at that print I'll hear her singing.
On the way out of the National Gallery we had to make our way up the steps at the Christmas Market to get on to Princes Street – nightmare!