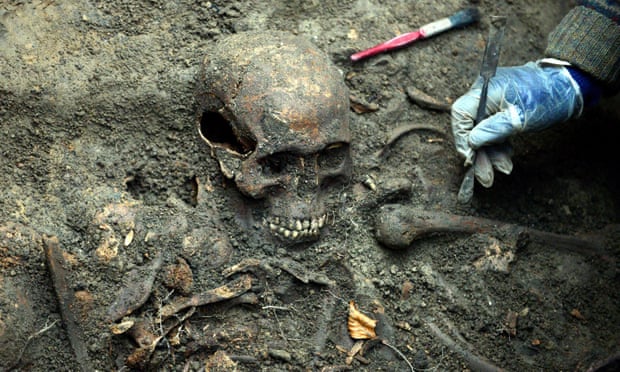 Recently a friend and I did one of those FutureLearn free online courses on the Battle of Dunbar, one of the bloodiest of what used to be called the English Civil Wars and is now called Wars of the Three Kingdoms, featuring that dastardly killjoy Oliver Cromwell. It was Maureen's idea to do the course, she has links with the Durham area of the north of England and as she's keen on archaeology and local history, as am I. She was very interested when the news of human remains being found at Durham Cathedral broke, and it turned out that the skeletons belonged to Scottish prisoners who had been incarcerated within the cathedral after the Scots lost the Battle of Dunbar in 1650, so we decided that it would be a good idea to take a look at the actual battlefield.
We chose a beautiful day to go there, Jack did the driving and as we got close to Dunbar which is in East Lothian, south of Edinburgh I was scanning the roadside, looking out for a sign pointing the direction to the battlefield. We had a book, and had looked on the internet but it was surprisingly difficult to find, but after some to-ing and fro-ing we got there – we think.

I say we think as sadly there is no proper information board there. Other battlegrounds that I've visited pointed out where the various rivalling factions were gathered at the beginning of the battle. It's really just modern memorial stones that you can see and we were left to guess.
Over the centuries the area hasn't changed too much, although there's now a cement making factory on part of the land, a blot on the landscape. But we had a lovely walk as far as we could go before reaching a gate that we weren't allowed to go past. The animals aren't at all bothered by the industrial blot, we saw sheep, a deer and hordes of geese. It was a good day out.
Going back to that online course, I was really surprised that the few prisoners who survived the starvation and disease of their captivity in Durham were sent out to America as indentured servants, which in some ways was even worse than being a slave. A few managed to live into old age though and married and had families. I bet they were always thinking of their homeland though.