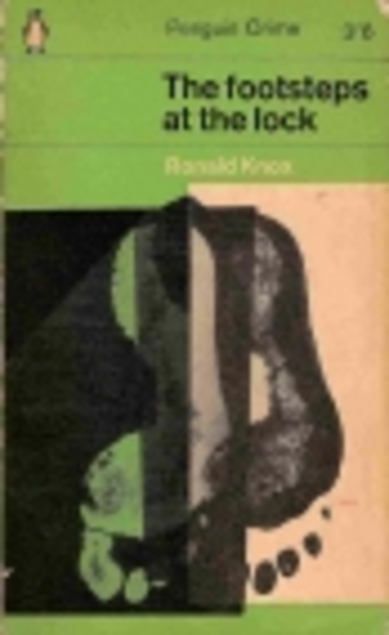 The footsteps at the lock by Ronald Knox was first published in 1928, but it's available on Project Gutenberg Canada as an ebook for free here. My copy is a Penguin Crime paperback from 1964.
This book features two young cousins Derek and Nigel who have a bit of a family resemblance which confuses some people when they are both at Oxford, but they have very different personalities. Derek is the eldest and will inherit £50,000 when he's 25, but he has a dangerous lifestyle of alcohol and drug use which makes it quite likely that he won't make it to 25. The money will go to Nigel if Derek dies before his 25th birthday, that's quite a motive for murder and when Derek disappears Nigel is obviously under suspicion.
I think that Ronald Knox writes along the same lines as Freeman Wills Crofts, heavy on detail and timing, a very male style of crime writing which I don't always have patience with. I'll give this one three stars on Goodreads.