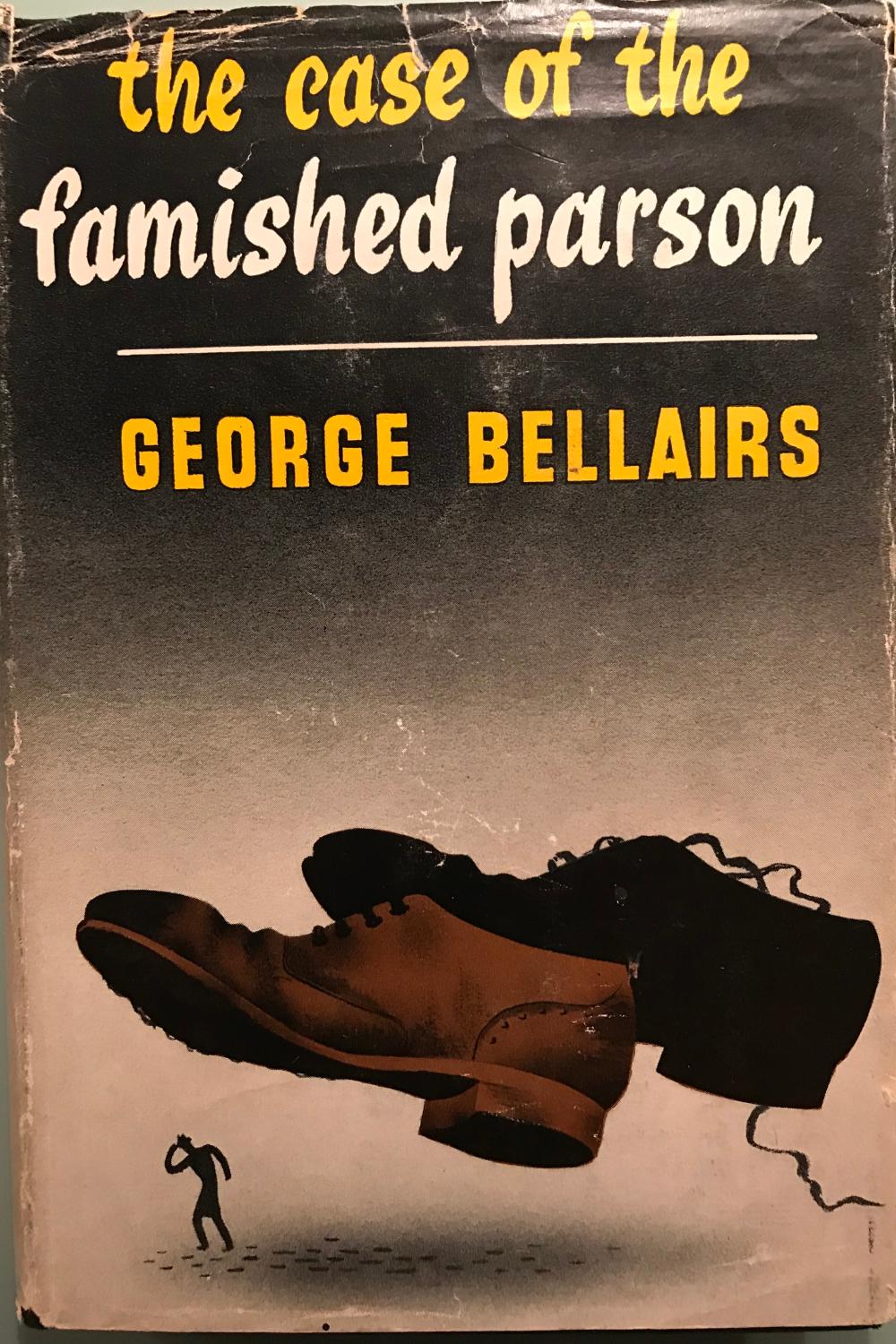 The Case of the Famished Parson by George Bellairs was first published in 1949.
Detective Inspector Tom Littlejohn of Scotland Yard and his wife have gone to the Cape Mervin Hotel on the north west coast of England for rest and recuperation, but it is not to be as it isn't long before another guest, Dr James Macintosh, the Bishop of Greyle's body is discovered. He has been battered on the back of his head and pushed over a cliff. The post mortem reveals that the bishop's body was emaciated. The bishop's wife has no idea why her husband had left their room late in the night after he received a phone call, it seems a rather strange relationship.
Littlejohn gets to work investigating. There are a number of dodgy seeming characters who are also guests at the hotel, but things really get going when Littlejohn delves into the background of the bishop and his wife. There are lots of local connections and Littlejohn himself becomes a target.
I enjoyed this one, there's quite a bit of humour in it and I find that vintage crime just hits the spot at the moment.