I first came across Leon Garfield when I was in primary 7 when for the last ten minutes or so of the day our teacher read a chapter or two of a book, actually I think that happened in every year at the end of the school day. Anyway it was Garfield's Smith that she read and as I recall I liked it, but it has taken me until now to read any more by him. Most of his books have 18th century settings, he was influenced by Dickens and R.L. Stevenson.
When I was rooting around in an Edinburgh second-hand book-shop I came across three copies of what turned out to be part of Garfield's The Apprentices series which runs to eight small books which were published in 1976/77/78 The books are very short at just under 50 pages, but they're beautifully produced with illustrations by Faith Jaques..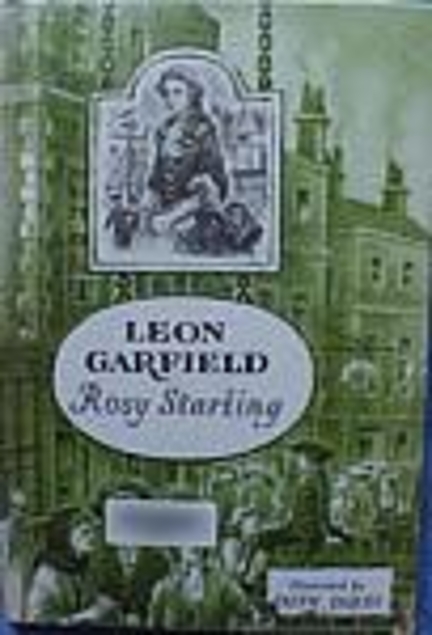 Rosy Starling is a lovely young girl with red-gold hair and she's an apprentice bird-cage maker, she makes the cages out of willow wands. She's completely blind but braves the crowds in Drury Lane where a Maypole has been erected, it's a holiday and she hopes to sell some of her wares. Unknown to her the young man who is chatting her up is apprenticed to a wig-maker!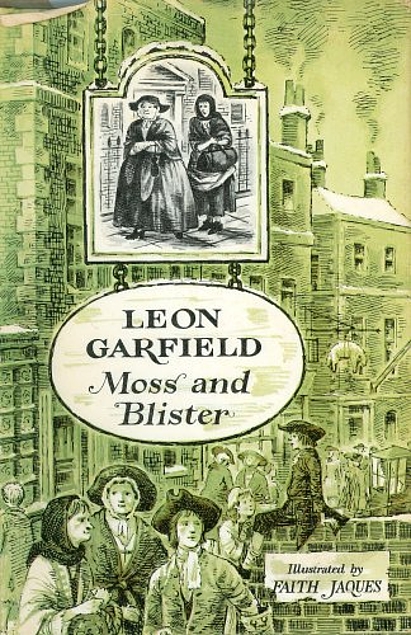 In Moss and Blister it's Christmas Eve in London and Moss (who is a midwife) and Blister her apprentice seem quite confident that there will be a 'second coming' when they are called to help with a birth which fits the bill as the circumstances are so similar to the first birth of Jesus, but their hopes are dashed.
In Labour in Vain Gully is a bucklemaker's apprentice, but his mother constantly boasts to everyone that he is very successful and generous to her. Gully who is actually very poor is just like his mother as when he meets a young woman he boasts about how well off his mother is. Miss LaSalle says she is of the "huge knots" (Huguenots) and is an apprentice silver thread maker.
There is quite a bit of humour in these wee books which seem steeped in 18th century London, so I'll be on the look-out for more of them.
You can see some images of the work of Faith Jaques here.