Looking towards the front of Sir Walter Scott's Abbotsford the photo below is what you see to the right hand side of it.

The photo below is of the same piece of garden ground but this time viewed from his study.

There was still quite a lot of colour around although most of the roses were over, next time we'll visit in the summertime.

Below is an elegant sheltered spot to sit in within the walled garden, but the day we were there was hot, very hot for October and as you can see it was very sunny.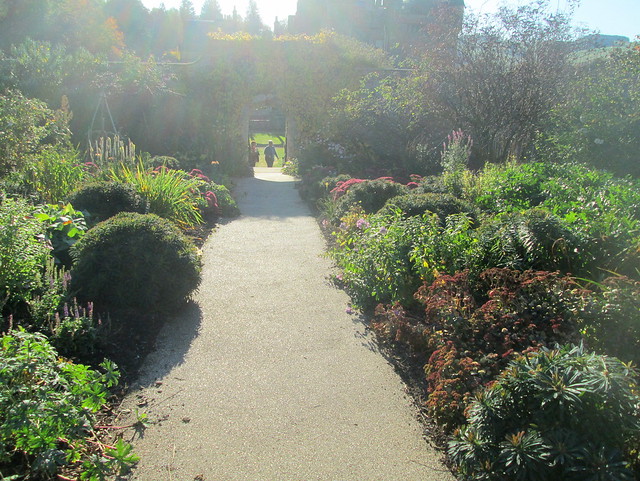 In the distance you can see that the blue delphiniums were still going strong.