I'm a wee bit later than I had hoped to be with Bookshelf Travelling in Insane Times which was originally hosted by Judith at Reader in the Wilderness, but at the moment I'm gathering any posts.
My bookshelf this week is another one in my sewing/crafting/ironing room and this bookshelf is home to a variety of children's books, I suppose they could all be described as being classics.
As a youngster I adored Enid Blyton's Malory Towers series and had all of the books, but my mother gave my books away to a boy who was certainly not going to appreciate any of them and I now only have a few of the books, I intend to gather them all and have a re-read at some point. These were the very first books that I read with a Cornish setting, not long after Malory Towers came Rebecca another favourite and ever since then I've loved to travel to Cornwall in fiction. My one holiday there (it's a long drive from Scotland) was a very damp one. The BBC recently dramatised Malory Towers and I really did enjoy it although I wish they hadn't updated it to appeal to more modern viewers, it's always a mistake to remove the period charm of any books.
I have quite a few books by Rosemary Sutcliff, she really was a very good historical writer.
I started buying Angela Brazil books whenever I saw them going cheap, some can be eye wateringly expensive online, I must admit that I haven't read all of them and I'm not even sure if I ever read any as a child. I was more of a Chalet School (Elinor M. Brent-Dyer) girl, I think I preferred the more exotic locations.
I sometimes buy books by particular publishers, namely Blackie. They were a Scottish firm and Blackie commissioned Charles Rennie Mackintosh to design Hill House in Helensburgh, including all the furniture, lighting, fabrics and clocks. It's just about all that's left of the architect/designer's work now so I have a soft spot for Blackie and their books which often had book covers designed by Mackintosh. I doubt if For the Sake of the School was designed by Mackintosh but I really like it anyway.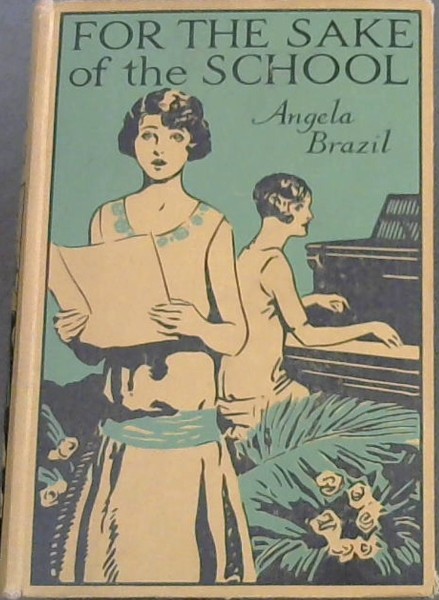 I bought another Blackie book just for the dust jacket which features an aeroplane flying above a Zeppelin on fire. I haven't read The Corsair of the Skies yet and hadn't even heard of A.Guy Vercoe, have you?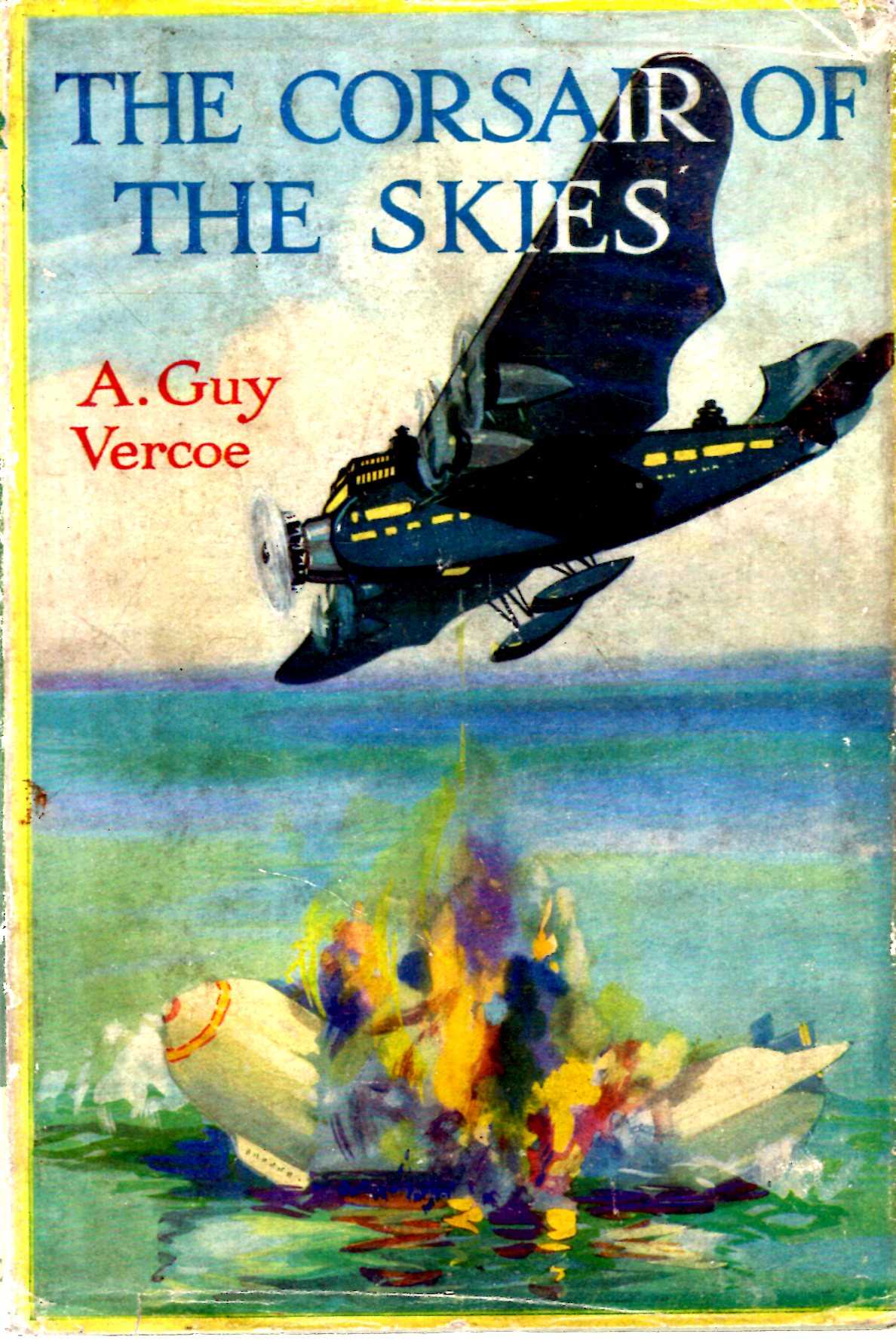 Daddy-Long-Legs by Jean Webster is one that I read for the first time recently. I like to catch up with children's books that I missed as a child. My copy dates from 1929 and cost me all of £2.
Some of the books lying flat on top of the shelved books are American and were kindly sent to me by Jennifer, a blogpal that I met up with in Edinburgh, remember those lovely days when we could do that? Fingers crossed we can do that again at some point in the future. There's also A Parcel of Patterns by Jill Paton Walsh. I noticed that her obituary was in the Guardian this week, you can read it here.
Other Bookshelf Travellers this week are: