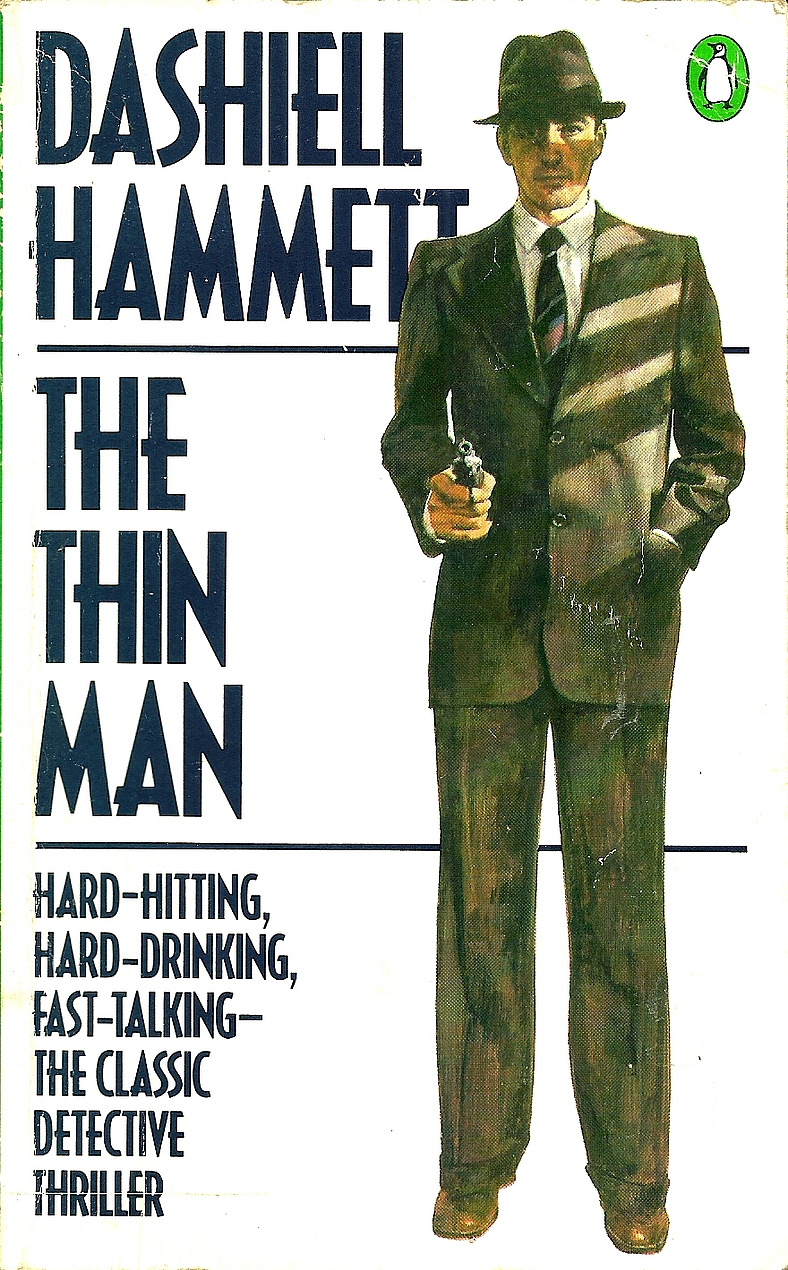 The Thin Man by Dashiell Hammett was first published in 1932.
Nick Charles had retired from the sleuthing business to concentrate on managing his finances which seem to have prospered since his marriage to the wealthy Nora, but he gets drawn back into the detection business when Julia Wolf is found shot dead. She had been the 'confidential secretary' to Clyde Miller Wynant, an inventor and one time husband of Mimi, who just happened to find Julia's body. Mimi is well known to Nick, as are her children, Dorothy and Tristan.
There's a lot of boozing going on in this book, so it all feels authentically like the America of Prohibition era. I enjoyed the relationship between Nick and Nora although it is a bit bizarre, Nora is too easy going in my opinion, but maybe she was Dashiell Hammett's idea of the ideal wife!
There are several ghastly characters to really enjoy disliking, and there's plenty of snappy dialogue. So there's a lot to like about this book. It's the first one by Dashiell Hammett that I've read and I believe he was the first writer to develop this style, but I have to say that I didn't enjoy it quite as much as Raymond Chandler's writing, but that may just have been because I found it just a wee bit too convoluted with a lot of characters to keep track of. Maybe our unusually hot spell was affecting my brain!