It's Bookshelf Travelling in Insane Times again, it comes around so quickly. This meme is hosted by Judith at Reader in the Wilderness.

Jack took this photo and as this shelf is home to a lot of my books too I thought I would just use it this week. The shelves contain mainly Folio books, yonks ago we were in the Folio Book Club, the books are so beautifully produced – a real pleasure to handle. I'm just going to mention a few of them. Quite a lot of these books have been bought secondhand over the years though – such as the two by Dorothy L. Sayers – Murder Must Advertise and Have His Carcase. I see from the price pencilled inside that they cost me all of £3 each – bargain!
The Secret Garden by Frances Hodgson Burnett is one of those books that I have collected a few copies of. This Folio edition is illustrated by Dodie Masterman, there aren't a lot of drawings and they're not coloured but I really like them. I'm presuming that she also designed the cover.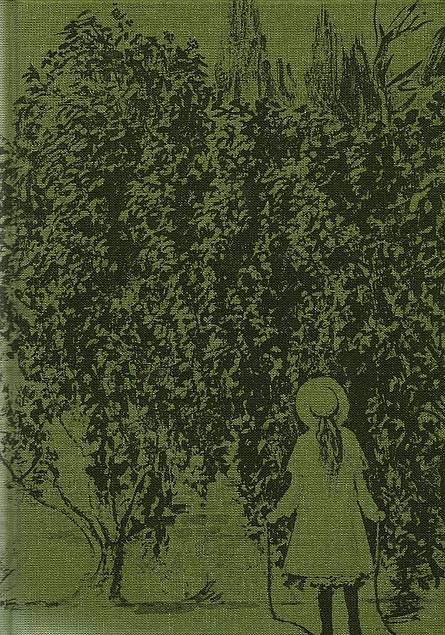 The collection of short stories by Katherine Mansfield is illustrated by Susan Wilson but I can't find any images of her work on the internet. The design of the book cover is very jazzy I think.
Lastly Perrault's Fairy Tales illustrated by Edmund Dulac is a beauty inside and outside, you can see some of the illustrations here.