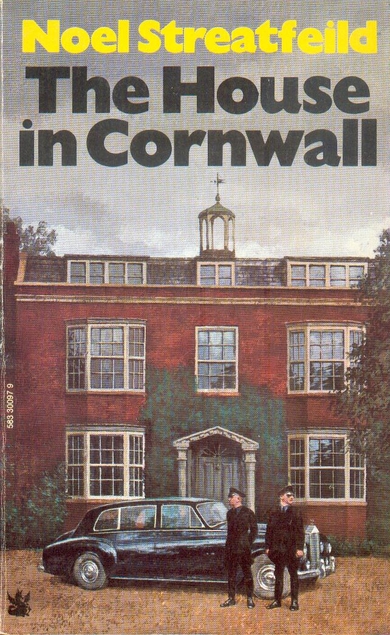 The House in Cornwall by Noel Streatfeild was first published in 1940 and was probably aimed at children aged 10 or over but I found it to be a good read. The advent of World War 2 undoubtedly galvanised many authors and inspired them to write about wartime. Streatfeild doesn't mention the war at all, which may not quite have begun when she wrote the book but she was certainly influenced by all the shenanigans going on in Eastern Europe due to Hitler's 'lebensraum' invasions.
The book begins with a railway journey from Paddington Station, four siblings are travelling to Cornwall where they are going to stay with their great-uncle for a six week holiday, they've never met their uncle before, but they know that their father doesn't like the uncle. It's just a desperate family situation that has led to the visit.
But when the children reach their destination they feel that they are being treated more like prisoners, there are guards in and around the house and during the night the children can hear what sounds like a child crying somewhere nearby. They're determined to find out what is going on.
There is danger, secrets and revolution in the house in Cornwall. This is a tense read and I would have loved it if I had read it as a child, it's not at all bad if you're an awful lot older.