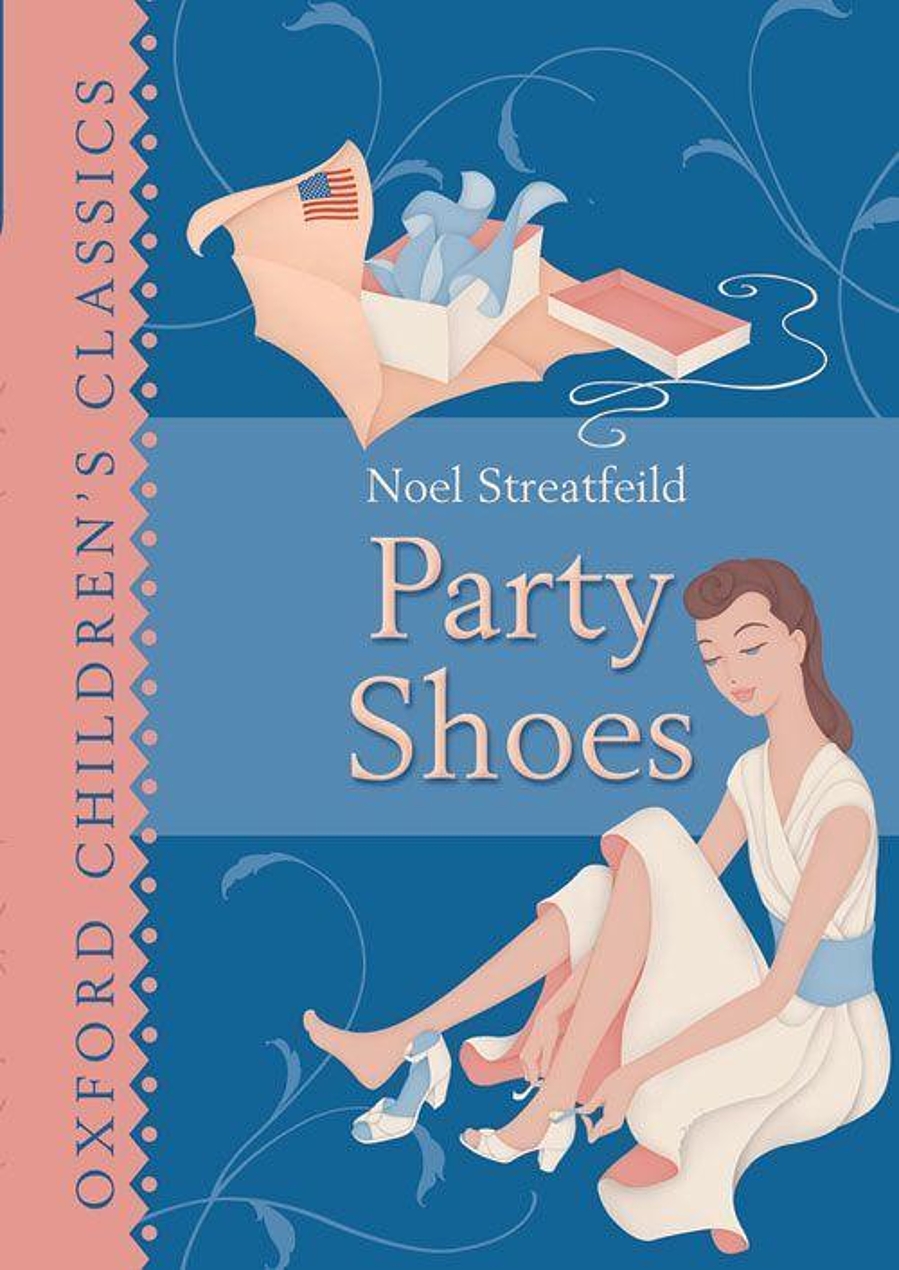 Party Shoes by Noel Streatfeild was first published in 1946. The setting is wartime England, beginning at the end of 1944. Selina is living with her aunt and uncle who have six children of their own. The Andrews family have taken her in as her parents are prisoners of war in Japan.
When a parcel arrives from America for Selina it turns out to be a beautiful long cream organdie dress with a blue sash and satin shoes. It's totally impractical for use in a small English village. Selina just has nowhere to wear it to, and she fears that she'll have grown out of it before she gets the chance to wear it.
Selina and her cousins decide to organise a pageant where they can all do a 'turn' and Selina can wear her dress while doing the prologue and epilogue. It was supposed to be a very short pageant just featuring the children but the whole thing snowballs with the arrival of Squadron Leader Philip Day who has arrived to stay with family, he's recuperating with a damaged arm. Before the war Philip had produced stage-plays and is well known in theatrical circles. In no time just about everyone in the village and some nearby villages is involved with the production which has singing and dancing and all sorts going on, including the ballet dancers from a well known school of dancing.
At times the children resent how their idea has been hi-jacked by adults and I must say I quite agreed with them. One slight drawback about Streatfeild being able to write such believable child characters is that inevitably I'll be really annoyed by one like Phoebe who seemed always to be on the verge of tears if not actually crying, but this was an entertaining read. I enjoyed the way the wartime problems featured in the story with clothes being a particular headache for the women who after five years of clothing coupons and rationing were having a hard time clothing their children, never mind making outfits for a pageant.