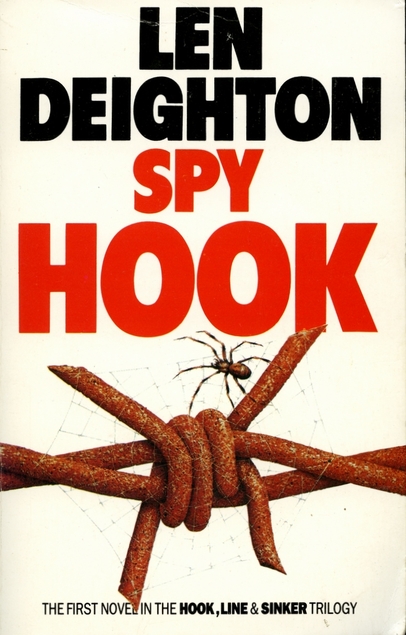 Spy Hook by Len Deighton is continuing the story of Bernard Samson but as ever I can't say too much about it for fear of ruining it for any other readers. The book was first published in 1989.
Bernie's career prospects within the Department have plummeted and he no longer has the security clearance level that he once had. He's under suspicion despite the fact that his bosses claim he isn't. Bernie decides to start his own investigations but the use of computers is fairly new within the Department and as he keeps delving into computer files he keeps getting the message Access Denied. Obviously this just makes his position even more difficult, and he didn't even realise that each of his attempts was logged on the system!
Things in Bernie's family life have gone from bad to worse, he's a single parent now and to make matters worse his father-in-law is keen to get custody of the children.
These books are surprisingly easy to read for espionage fiction, another page-turner.