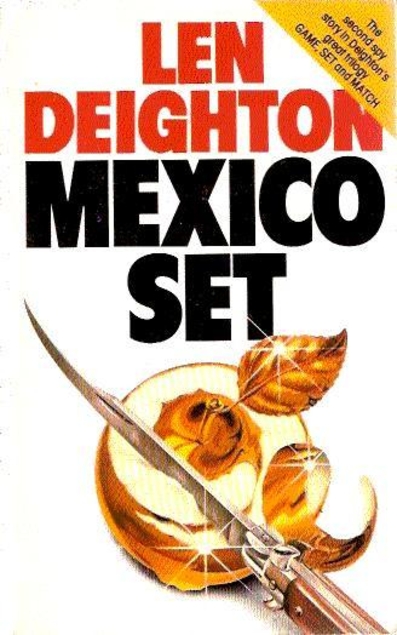 Mexico Set by Len Deighton is the second of his books to feature Bernard Samson, the first one being Berlin Game which I enjoyed recently. I must say though that I found this one to be even better and I can hardly believe that it has taken me so long to get around to reading Len Deighton, especially given the fact we have had all his books since they were originally published.
It's difficult to say too much without giving away what happened in the previous book but here goes …
Bernard Samson has been working in British Intelligence for years, as his father before him did, but he has had a shock to his system recently and he's now a suspect figure within the world of espionage.
There's a lot of coming and going between Mexico, Berlin and London, it's the Cold War era and the powers that be in London want to get a particular KGB operative to defect to Britain – will he? – won't he?
There's also a lot of office politics going on, but it seems that the top jobs only ever go to Oxbridge candidates which is quite scary when you consider that according to another book that I read recently – Oxford and Cambridge accepted students with virtually nothing in the way of exam passes, the important thing was that your face/background fitted – up until as recently as the 1960s.
I think that the author made a good job of the atmosphere in all of the countries but particularly the situation for people living in East Berlin and unable to see their families in West Berlin. It's a fact that in those days whenever you (I) met any people who had been originally from 'eastern bloc' countries, they always had a flamboyantly embroidered imagination of the past – they were always from a family that had masses of land and property – and even aristocratic titles which was/is laughable but at the same time terribly sad.