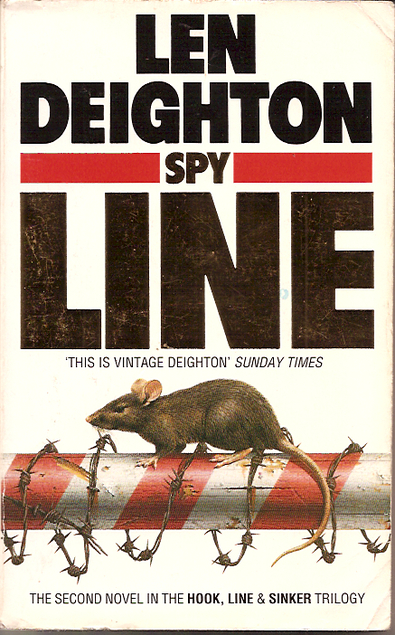 Spy Line by Len Deighton was first published in 1989 and it's continuing the Bernard Samson story. The setting is Winter 1987.
Bernie is in a terrible mess at the moment. As an MI5 man he's been under suspicion for quite a while. Just as he was beginning to believe that his superiors trusted him again it transpires that they decide that he has been working as a double agent.
In this book he's on the run from British Intelligence and the Soviet KGB. Luckily he has contacts in East Berlin and he's able to keep a very low profile.
As ever I can't say too much about the storyline, except to say that it's a page-turner and Deighton's descriptive writing is at times poetic. I'll be going on to the next one in this series soon-ish, Spy Sinker.
I actually finished this one about six weeks ago but it has taken me this long to get around to blogging about it. I signed up on Goodreads to read 90 books this year but I've completed that challenge already, mind you I knew that I would, I just didn't want to be under stress towards the end of the year, if I had signed up for 125 or so. The amount of books I've read so far this year says more about our poor summer weather this year than anything else, I've been reading when normally I would have been gardening.