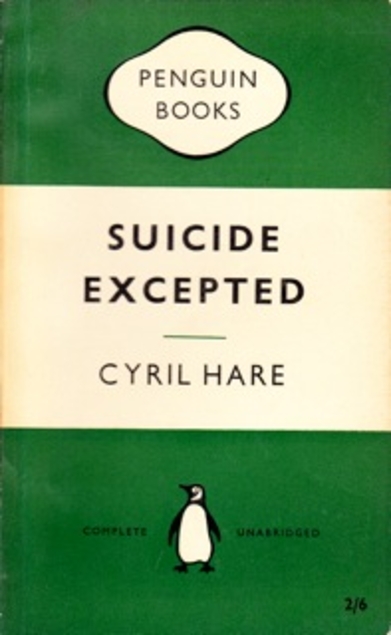 Suicide Excepted by Cyril Hare was first published in 1939 and it's the first book by Cyril Hare that I've read. His real name was Alfred Gordon Clark and for his day job he was a judge, that must have given him plenty of ideas for his writing.
Inspector Mallett of the C.I.D. has just had a very disappointing lunch in the roadside hotel where he is having a short break. A brief chat of mutual commiseration with another guest on the poor food on offer leads to Mallett becoming a witness in a subsequent inquest.
Was it murder, an accident or suicide? A lot rests on the outcome and this one kept me guessing so I'll definitely read more by this author.