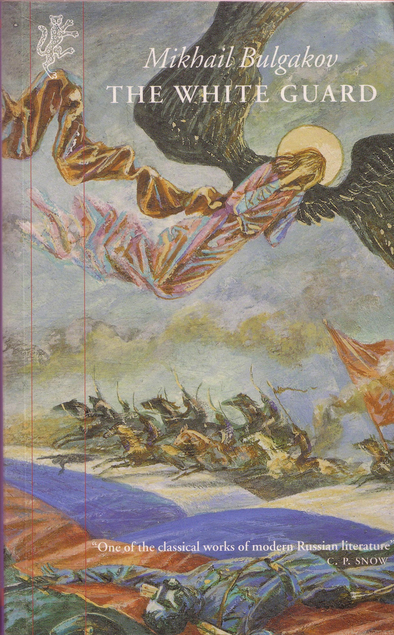 I got The White Guard in the Classics Club Spin which was almost ideal really as I was reading it while on my way to Russia, except I was going to St Petersburg, not Kiev which is the setting of the book which first appeared in serial form in 1925 but wasn't published in book form in Russia until 1966.
The setting is the city of Kiev in 1918 – the October Revolution. The Turbin family had been well off but they've just lost their beloved mother. It's particularly poignant as her eldest son Alexei had just returned from the front after serving for years in a disastrous campaign in the Tsarist army. At last the whole family is together, but without their mother. There's a younger brother, Nikolka and a sister Elena who is married to an army captain and also Anyuta the maid all living in the family apartment but it isn't long before Talberg the husband abandons them, running away to save his own skin, the brothers had never trusted him anyway.
The city is chaotic with the German army roaming around and various other factions trying to grab the power.
The Bolshevik thugs are running around in the city, attacking anyone that they recognise as having been an officer in the Tsarist army, and it's very easy for the officers to be pinpointed. Criminals are taking advantage of the chaos to blackmail people into giving up their valuables. The apartment becomes a refuge for others sheltering from the violence.
This is a really great read, conveying the atmosphere of danger, fear and panic as the normal rules of society have broken down and nobody has any idea of what the new future is going to hold for them.