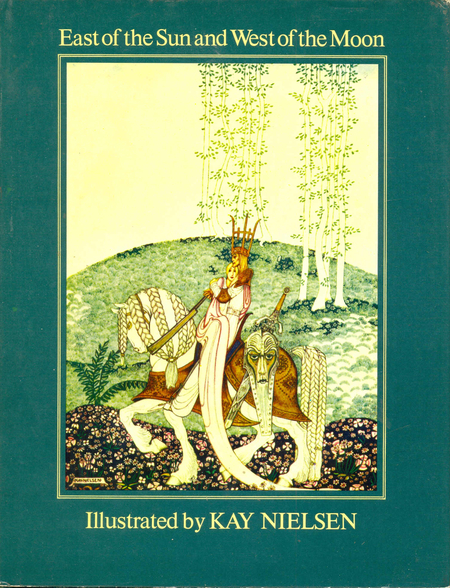 It must be quite a few years since I bought my copy of East of the Sun and West of the Moon – Old Tales from the North – illustrated by Kay Nielsen, but I've only just got around to actually reading the six fairy tales within it although I've often admired the illustrations. You can get the ebook free from Project Gutenberg here. These folk legends were collected by Asbjornsen and Moe in the 19th century.
Like most fairy tales they feature princesses, kings, godmothers, talking animals and quests, but as these tales are from Norway they also all feature trolls which are obviously a big thing in Scandinavian society which explains the presence of troll related ornaments all over tourist gift shops there. I really enjoyed the tales, but not quite as much as the artwork.
The artist Kay Nielsen was a stage designer, illustrator, painter of murals, a theatre art director and he was influenced by the British artist Aubrey Beardsley. In the 1930s he moved from Denmark to the USA where he worked for Walt Disney but it wasn't a happy time for him and his wife and they ended up moving back to Denmark. He seems to have been a kind and gentle man, well-loved by his friends but was somehow tinged with Scandinavian melancholy.
If you want to see some of his beautiful work have a look here.