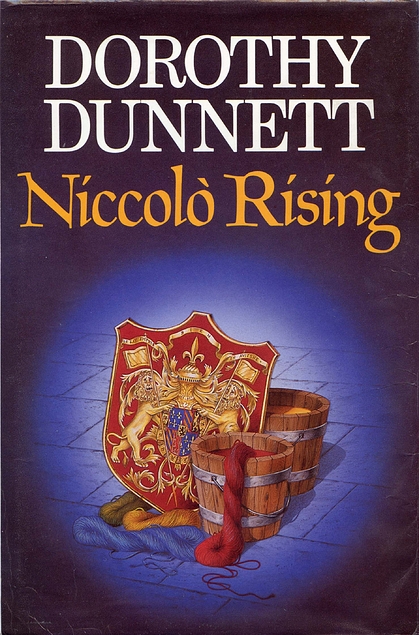 Niccolo Rising by Dorothy Dunnett is the first in a series and was first published in 1986. I really loved her Lymond series and was a bit loath to begin this new series as I didn't think this one could match up to it, but I really enjoyed Niccolo Rising. As with the Lymond books it seemed to be non-stop action. The setting is Bruges in 1460 where Claes is an apprentice dyer who is always getting into scrapes, he's a bit of a town fool but is very popular, especially with the young ladies.
But Claes is hiding his talents, it turns out that he has a great head for business, is able to decipher secret codes, gets on the right side of the Vatican – all of which ends up being very lucrative for his employer – the widow. But he has also made enemies as you would expect and there are attempts on his life.
Towards the end of the book his name lengthens to the original Nicholas to the disgust of some who wish to keep him in his place, and even some of his friends have doubts about his motives for some of his actions.
As you would expect from the author this is beautifully written although as ever you really have to concentrate on every word, but there's quite a lot of humour and I was glad that I know Bruges, which can't have changed much since the 15th century so I could picture it all.