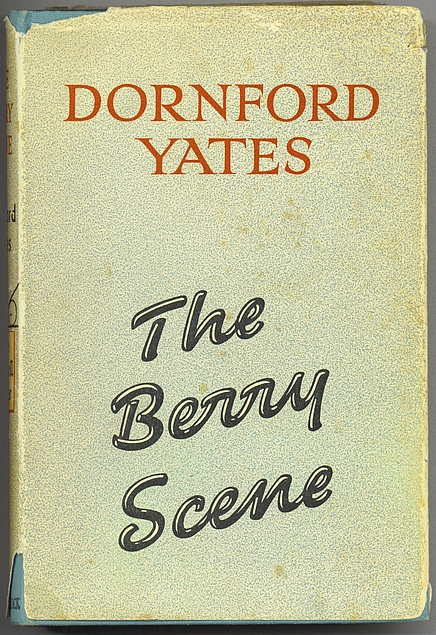 The Berry Scene by Dornford Yates is a collection of short stories involving Berry Pleydell, his wife and cousin Daphne, the narrator is Daphne's brother 'Boy'. Dornford Yates was a local magistrate and his experiences in court obviously inspired him to write some hilarious court situations. The dates vary between 1914 and post World War 2 and the locations begin in England and move to France, just as Yates himself did.
A couple of the stories are about the Pleydells having good luck at auction houses, due to Daphne's eagle eyes and also feature them getting one over a rival bidder which ends in grief for the other bidder, but relations are always smoothed over in a later story so there's no residual nastiness.
If you like P.G. Wodehouse you'll probably enjoy the Yates books that involve Berry, they're similar although not quite as snooty and upper class. There are a few of his books available free from Project Gutenberg here.