In this week's Guardian Review section Henry Eliot reflects on his favourite literary locations, you can read the article here. It's the hottest literary locations to visit – when lockdown ends.
Lucy Jago has gathered together books about female friendship but the piece isn't on the website. The only one that I've read on her list is Vera Brittain's Testament of Friendship, but she also mentions Sula by Toni Morrison, Elena Ferrante's Neapolitan quartet, Sebastian Barry's Annie Dunne and Bernardine Evaristo's The Emperor's Babe. For some reason this article isn't appearing on The Guardian website so I can't link to it. Have you read any of these books?
There was an article in the main newspaper about John le Carre who took out Irish nationality a while before his recent death. It was Brexit which pushed him to take the decision. You can read about it here.
Tom Gauld's cartoon below gave me a laugh – I so agree!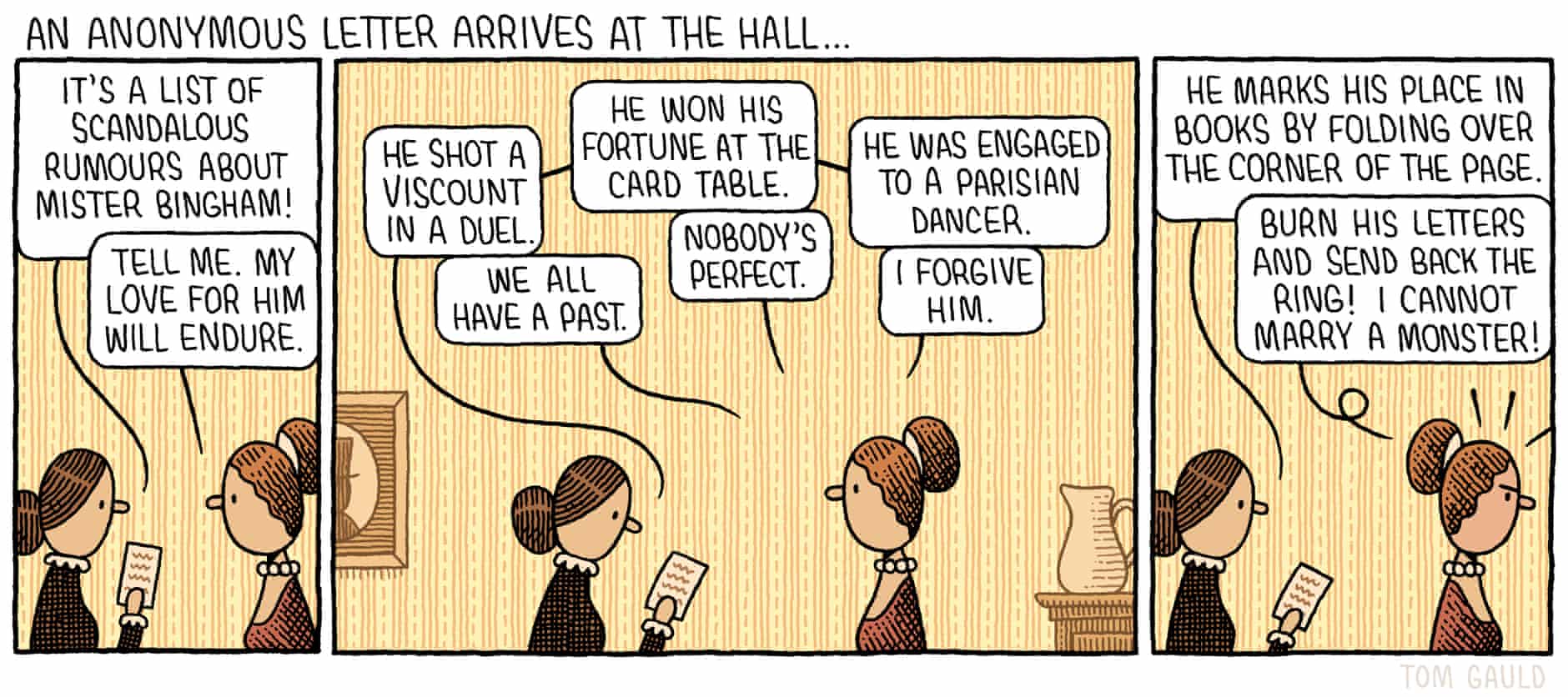 .