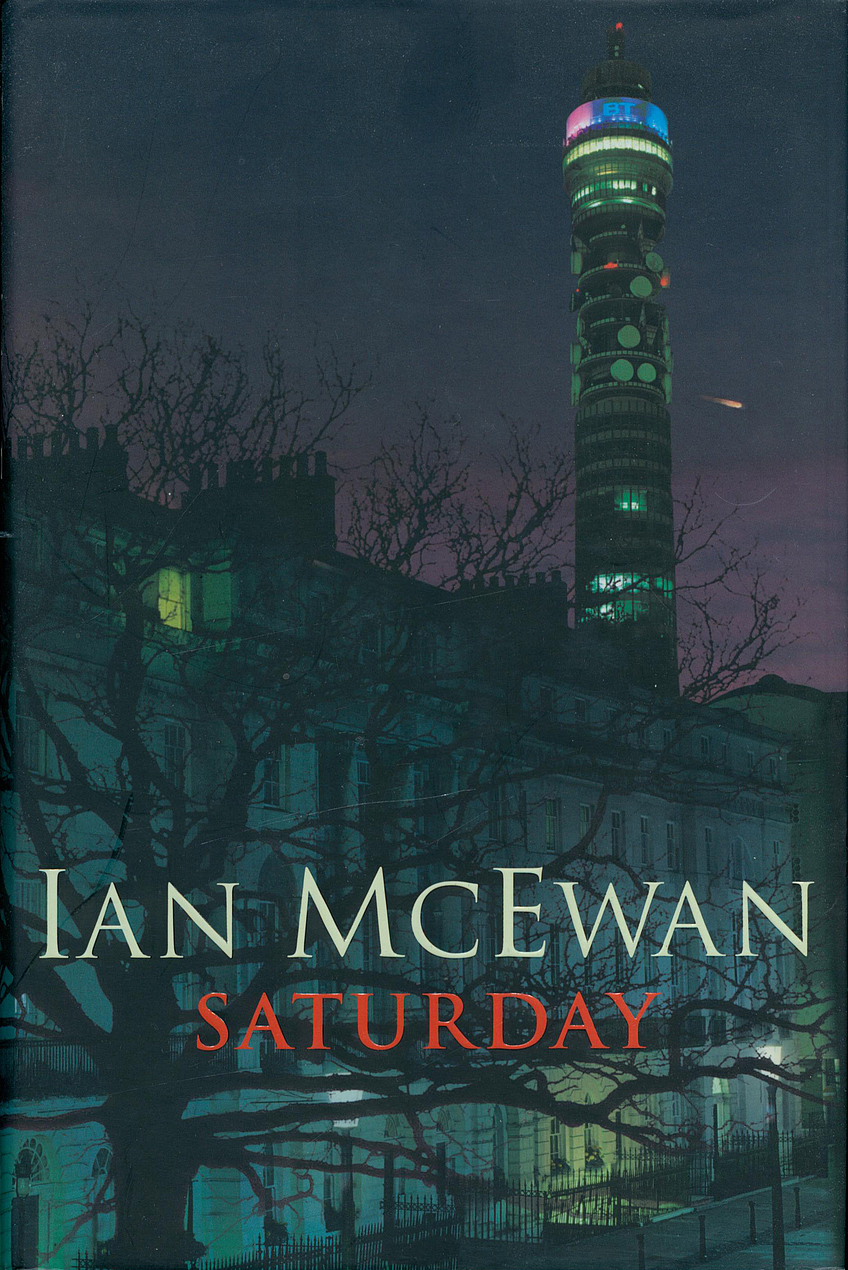 Years and years ago, before I started blogging I read a book by Ian McEwan and it had such a horrible ending I swore I would never read any more of his, but his book Saturday which was published on 2005 won the James Tait Black Memorial Prize. I have a personal project on the go to try to read all those prize winners, so I had to give Saturday a go. Luckily I found this one to be a lot better although I kept waiting for something awful to happen. It had its moments but nothing too horrific.
The story all takes place within Saturday, February 15th, 2003 in London. Later on in the day there's going to be a massive anti-war demonstration – against what became known as the Iraq War (or the Second Gulf War.) But for Henry Perowne, a neurosurgeon it begins very early in the morning as he woke up and found himself drawn to look out of one of his very large home's windows. There's something flying across the London sky and at first he thinks it might be a comet, but it's an aeroplane with an engine on fire, possibly it's a terrorist strike, given the political situation. He's worried that the perfect family life that he and his wife Rosalind have with their two grown up children might be threatened.
It turns out that it's something far more mundane that leads to a terrifying situation for them all. A silly car accident and the ensuing confrontation with the other driver and his side-kicks, coupled with Henry's refusal to back down almost leads to disaster.
There's a lot to like in this book, the loving relationship between Henry and his wife Rosalind, the very talented and successful arty off-spring Theo and Daisy who also seem to be very grounded, but it isn't all sweetness and light – like most families. There's also a cantankerous grandfather, and an awful lot of information on various neurological problems, too much maybe. McEwan certainly did his research, and not just in books, in operating theatres too.
The setting of the family home is great too, a huge house overlooking a London square that Rosalind had inherited. It's a weird thing but at the moment I don't seem to be able to get away from London squares – and I don't mean Albert Square.
This was a surprisingly good read.