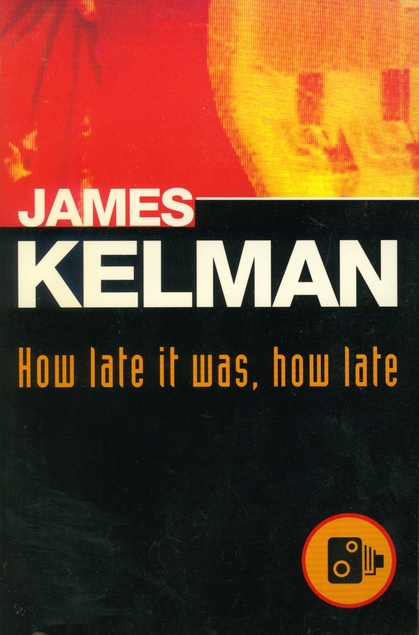 How late it was, how late by the Scottish author James Kelman was first published in 1994 and it won the Booker Prize that year. I must admit that I find that amazing as this book is mainly a stream of conciousness and it's written in a broad west of Scotland dialect – no problem at all for me of course, but even so I almost gave up on this one fairly early on.
If you are bothered by 'sweary' words then this one definitely isn't for you as most of the pages in this book contain the 'f' word and even that nuclear bomb of a 'c' word. Sometimes there are three 'f' words in the one sentence, but I have to say that that is very true to a certain type of character and fits the bill exactly for Sammy.
Sammy is having a terrible time, he had gone out to the pub for a few drinks but had ended up drinking so much that he had lost track of time and there were big blackouts in his memory. He has lost his wallet and his new leather shoes and is wearing someone else's smelly old trainers – too small for him.
The drink has turned him into a violent nutcase and when he attacks policemen he inevitably ends up being brutally beaten by them , so badly that he loses his sight – not that they believe him about that. A lot of the book is how Sammy copes with this devastating situation. He doesn't look for any sympathy which is just as well as he doesn't get any. What worries him more than anything is the fact that his partner Helen is missing. He vaguely remembers that he had a row with her but can't remember anything else.
It was only the fact that this one won the Booker Prize that encouraged me to keep reading this one and I'm sort of glad that I did because Sammy is a great character who takes all his difficulties with stoicism, but I really didn't like the ending as it just stops and the reader is left still wondering what happened to Helen, will Sammy's sight loss be temporary – what happens next? We'll never know.
I vaguely remember when this book won the prize against all the odds. It stills seems strange that the judges chose a book written in broad Glaswegian.