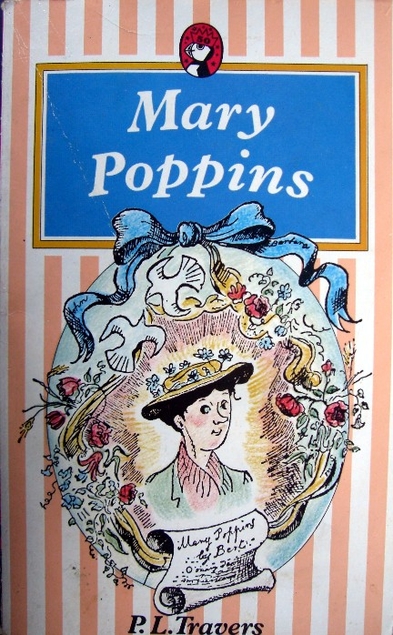 At Christmas I watched the film Saving Mr Banks which is about the terrible amount of wrangling that Walt Disney had to go through to get P.L. Travers to allow him to turn her Mary Poppins books into a film. Actually it's about the only film that I've liked with Tom Hanks in it, I'm not a fan. I didn't really know much about P.L. Travers- beyond that she hadn't been at all happy with what had been done to her books, anyway the film Saving Mr Banks was enjoyable and it made me think that it was about time that I read at least one of the Mary Poppins books.
Luckily I found a paperback copy of the first book at the Oxfam bookshop in Morningside, Edinburgh. The book was first published in 1934.
It was an enjoyable read and I was surprised that it was really quite similar to the Mary Poppins film, well the bits of it that they used anyway.
Mary Poppins herself comes across as being less prim and snooty than her film version. Presumably Walt Disney thought it would be a good idea to make her 'posh' English. I have heard that all English accents are seen as being upper class in America though – or they were in the past.
This was just a good light read that I embarked on when I was in the midst of a heavy cold, and it filled in one of those gaps that I have in children's literature, I think I went on to adult books too early really.
At the same time I bought this one I also bought a book called The Family from One End Street by Eve Garnett. I hadn't even heard of it but it's apparently a children's classic and it won the Carnegie Medal. Have any of you read it?